Vinyl Cutter
GCC cutitng plotters make your Christmas Decoration Simple
GCC SignPal Cutting Plotters ?Making X'mas Decoration Simple



Not ready for this holiday season? Don't worry, there's no need to panic. SignPal will un-clutter your holiday agenda and save you time so that you can savor the magic of Christmas.

SignPal can be a helpful holiday companion when it comes to decoration. You can use it to decorate your home, or your office. With SignPal and a little Spray Snow, your holiday season will be twice the fun. No longer will you have to waste your money on buying extra pattern masks. Simply use SignPal and create pattern masks by cutting vinyl.

Want to know how it works? Please read the following steps.
SignPal - A handy helper for X'mas decoration
Step 1. Download and open the ap_christmas.cdr file in CorelDRAW. Press "Ctrl+F11", select "Wingdings" or "Wingdings 2" font and choose any pattern you like. Then, output the image to your cutting plotter.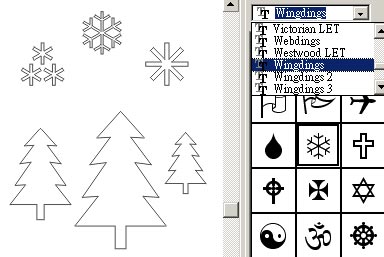 Step 2. Put the cut off vinyl pattern on the display window.
Step 3. Spray the Spray Snow in the inner part of the cut off pattern.
Step 4. Wait a moment till the Spray Snow dries completely. Then, peel off the vinyl carefully.