Laser Cutter
Cutting PET with 9.3μ CO2 Laser
CO2 laser, the most commonly used laser source in the commercial industry, is best known as its versatility in engraving materials, stable and outstanding cutting and engraving performance yet affordable compared to other industrialized laser sources; it is the best choice among the basic commercial laser sources. GCC LaserPro also knows the importance of CO2 laser and offers varies kind of sized CO2 models to meet the needs of customers.
This month, GCC LaserPro Application Lab is introducing you a 9.3μ CO2 model, which the used 9.3μ laser is slightly different with the common 10.6μ laser. Besides the engraving and cutting application, it has better performance in application of cutting plastic materials. Follow GCC LaserPro to get to know how far 9.3μ CO2 laser can go!
Materials need to be prepared:
PET Film
Instructions:
Step 1. Put PET on the working table.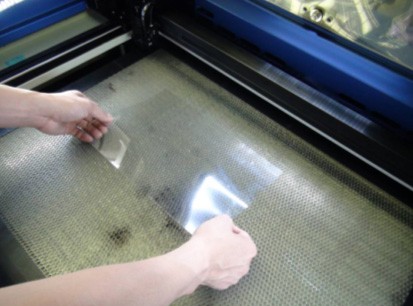 Step 2. Press Auto Focus button for focusing.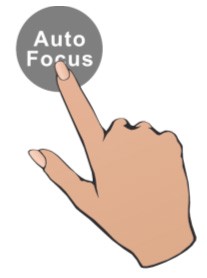 Step 3. Press Start for engraving.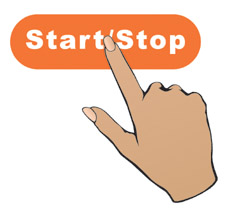 Comparison:

Suggested parameters:
Spirit 20V93

Speed
Power
DPI
PPI
Other

80 %

30 %

500

400

Air Assist
The parameters are for suggestions only and should be moderately adjusted accordingly.
Tips:
Make sure the material is flat and even before engraving to avoid material waste due to misfocusing.
Blowing air can effectively improve engraving performance.