Laser Engraver
In an advanced technology era, cell phone or tablet markets are growing so fast that scribbling or note-taking can be easily done with these gadgets. However, many people still love to carry a notebook with them. This handy notebook stores real ideas and feelings compared to the new, portable yet cold technology of today. Moleskine, the notebook with round corners, rectangle leather cover and an elastic strap is one of the most popular brands among the artists fans, such as Vincent van Gogh, Pablo Picasso, and Ernest Hemingway, etc.  This month GCC LaserPro Application Lab is introducing you a Moleskine notebook. With our advanced laser engraving techniques on its leather cover, your notebook adds a personal touch with special engraved patterns.
Materials need to be prepared:

Acrylic
Moleskine Notebook (from Amazon)

 
Instructions:
Step 1. Put acrylic on the working table to make a jig.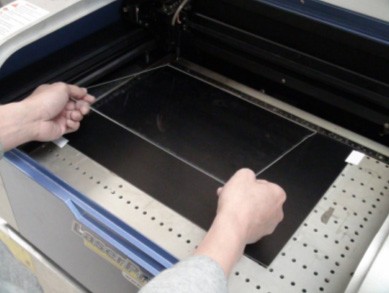 Step 2. Align the focus with the acrylic board and press Auto Focus button.
Step 3. Press Start button to cut the reference frame on the acrylic board.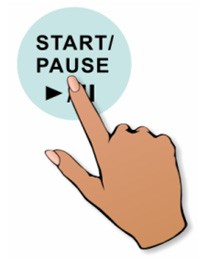 Step 4. Put notebook in the reference frame.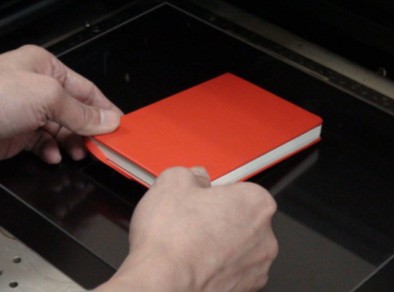 Step 5. Align Auto Focus with notebook and press Auto Focus button.
Step 6. Press Start button for engraving.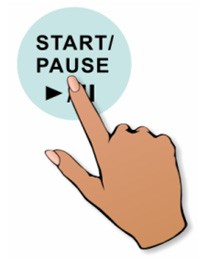 Sample:

Reference Parameters
C180 30W

Speed

Power

DPI

PPI

Other

60 %

90 %

1000

X

Inside out cutting
*The parameters are for suggestions only and should be moderately adjusted accordingly.
Tips:
Make sure notebook is even before engraving to avoid material waste due to misfocusing.
Different engraving performances depend on the leather material you use. We suggest using lower energy setting at the first time of engraving, and then adjust energy setting accordingly while engraving to achieve better engraving results.