Laser Engraver
A night light plugged into the outlet is one of the necessities in every family. It provides us sufficient lighting to prevent possible accidents happening in the dark. In the past, the bulb was often used in night light for lighting;however, nowadays in an energy-saving and eco-friendly era, companies replace the traditional lighting to LED to make night lights stylish and green, adding a variety of personal touch to home decoration.
This month, LaserPro Application Lab is using the functions of engraving and cutting to customize a special night light for you. The engraving function helps you engrave all kinds of patterns on acrylic; the cutting function can make the edges of acrylic more transparent, achieving better LED lighting performance.
Materials need to be prepared:
LED night light on

Amazon

5mm Acrylic
Instructions:

Step 1. Put acrylic on the working table.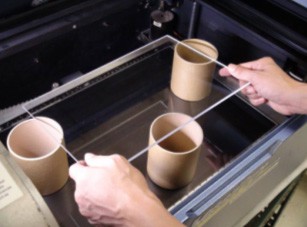 Step 2. Press Auto focus button for focusing.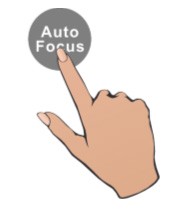 Step 3. Press Start button for engraving/cutting.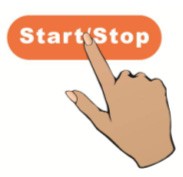 Sample: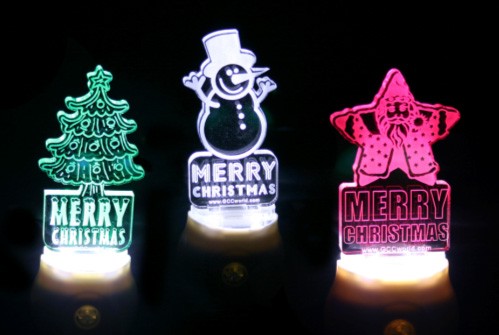 Reference Parameters
C180 30W

Pen

Speed

Power

DPI

PPI

Other

Engraving

50 %

15 %

500

400

Error Diffusion

Cutting

2 %

100 %

500

400
* Parameters are for suggestions only and should be moderately adjusted accordingly.
Tips:
Pay attention to the order of engraving/cutting; do engraving before cutting to avoid material waste.
Please make sure that the acrylic is even before engraving/cutting, focus error would cause poor finishing result.