Vinyl Cutter
Through GCC Cutting Plotters, users are able to create templates for package bags, making a wide variety of personalized items and other creations in a small quantity and save a great amount of stencil cost.
Open a new file in CorelDraw and set the contour line width as 0.001mm.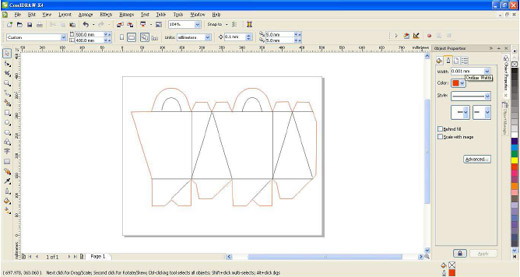 Go to "Print" under "File".
Select "Properties" in the printing page.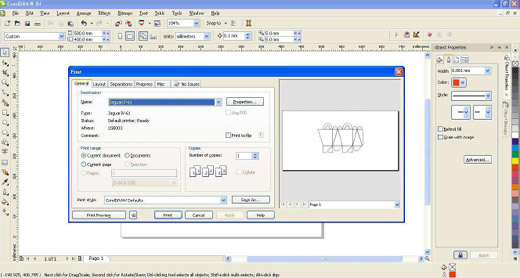 Tick Die Cut in the option page and complete Die Cut and Kiss Cut parameter settings before clicking "Ok".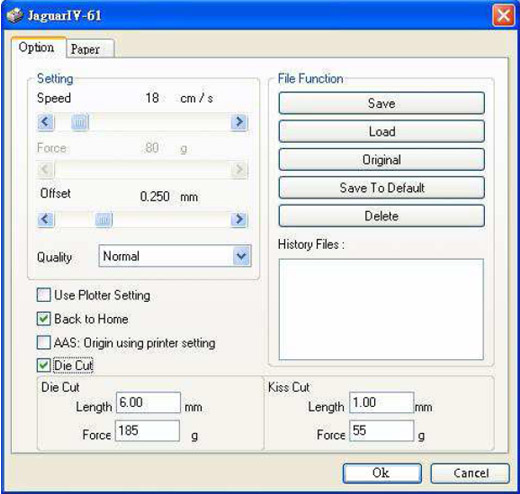 Go to the layout page and select Bottom left corner at "Reposition images to".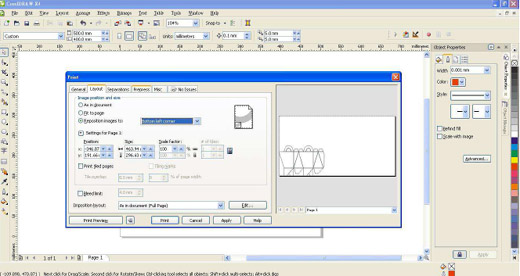 Load the material onto GCC Cutting Plotter and click "Print" and the sample is completed once assembled.
Finished packages.