Vinyl Cutter
Colored Gift Boxes Production through GCC Cutting Plotters
GCC Cutting plotters are perfect helpers of gift boxes production, creating various lines and sides using the most suitable parameters through the most remarkable cutting speed. With GCC cutting plotters, you can create superb-quality vector images, handmade boxes, colored gift boxes, paper stationeries and much more!
Step 1.
Create an image on Corel draw/Illustrator with registration marks.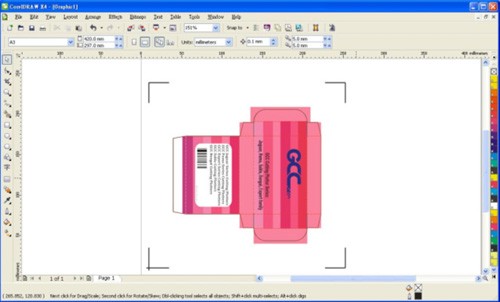 Step 2.
Print out the image.
Step 3.
Set the Die Cut and Kiss Cut parameters in CorelDraw.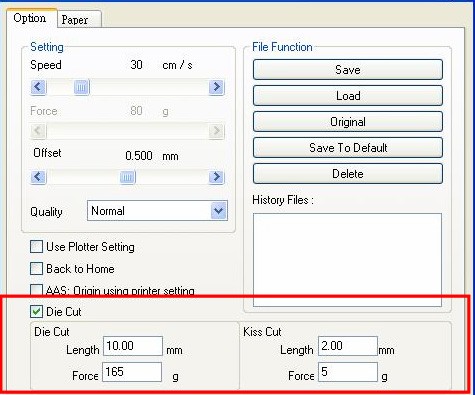 Step 4.
Output the image to the cutting plotter on cardboard.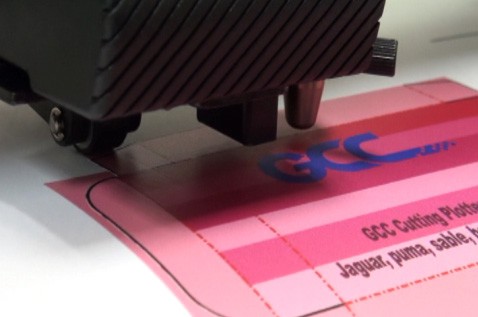 Step 5.
Fold the cardboard and the box is completed.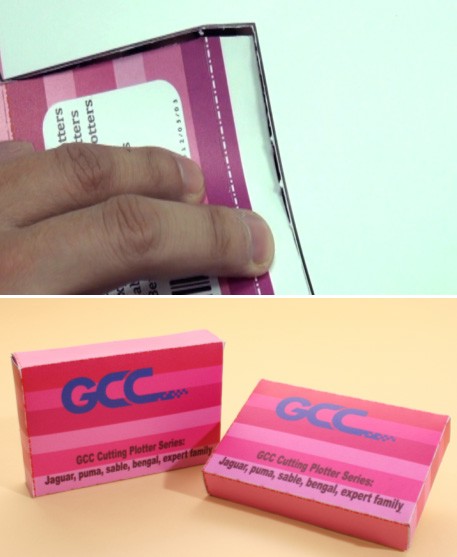 Parameters:
 

Speed

 30 cm/s

Force

 165 g

 

Offset

  0.5 mm

Quality

Normal