Laser Engraver

Rhinestone is one of the materials resembling diamonds, which is extensively used in fashion industry. It is used to compose different patterns and adhere to clothes, caps, and handbags to increase the value of commercial products.
The rhinestones produced by different manufacturers are getting more and more diversified. They are not only rich in color, but also with a wide selection of different shapes, making the commodities look more out of ordinary.

▲ Rhinestone in different shapes and colors
Before sticking rhinestones, we need to make a pattern and stick rhinestones onto it as the way we want. However, the material normally used to make patterns is a high proportion of all expenses. If the manufacturer needs to make a lot of patterns to increase productivity, material expenses will increase considerably. This month, LaserPro Application Lab will introduce how to make rhinestone pattern with LaserPro laser engraver and low cost cardboards. The fast and accurate cutting ability of LaserPro laser engraver not only reduces the high material expense, and also cuts down the time for making patterns.
Making Samples:
Materials including:

Cardboard 370g/㎡~425g/㎡
Transfer film (Transfer Type)
Rhinestone
Manufacturing Process
Step 1. Use LaserPro Spirit GX to engrave an exclusive Rhinestone Pattern。

※ The cardboard thickness can not exceed the Rhinestones; otherwise, the Rhinestones are not able to be adjusted.

Step 2. Pour Rhinestones on the engraved patter.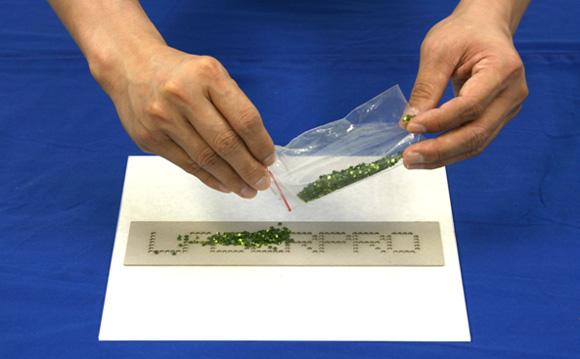 Step 3. Spread Rhinestones on the pattern with a soft brush or whiteboard eraser.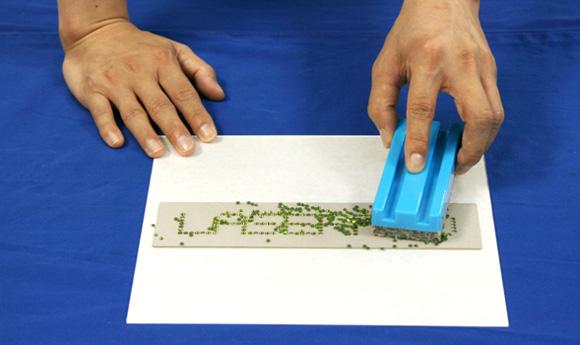 Step 4. Adhere the rhinestones to the transfer film and press them evenly with your hands.

Step 5. Put the finishing transfer film that is already attaching Rhinestones on the jeans.

Step 6. Lay the jeans on the heat press machine and set the time to make the rhinestones adhere to the jeans.

Step 7. After heat pressing, tear off the heat transfer film and the job is completed.

Sample: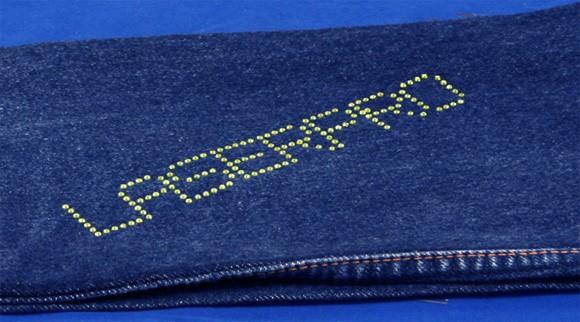 Suggested Parameters:
Spirit GX 40W

Speed

Power

DPI

ppi

Other

15 %

100 %

1000

1000

X
Heat Press Machine Parameter:

Temperature: 300℃

Heat pressing time: 60 sec. (Time varies based on different fabric.)
Tips:
Adequate air flow can prevent the material become sallow during cutting process.
Pay attention to temperature and heat press time. Excess temperature will damage the material.
Make sure the material surface is flat and smooth to avoid out of focus.
The cardboard thickness can not exceed Rhinestone; otherwise, the Rhinestones are not able to be adhered to the heat transfer film.