Laser Engraver
Carousel Model Application
Using laser to make models is quite a general application. Simply laser-cut pieces of thin materials and then assemble them as a 3D model which is good to be either a demo sample or a gift.
This month, LaserPro Application Lab will make a 3D model for you. Use LaserPro laser engraver to cut 2mm acrylic and to spray different colors of paint to make the monochromatic model become more vivid, presenting better effect.
Procedure:
Step 1. Download the ready-to-use file provided by LaserPro Application Lab.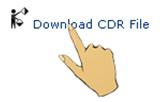 Step 2. Place the acrylic on the machine to cut.
Step 3. Spray different colors of paint on different areas
Step 4. Start to assemble all cut-out pieces.
Step 5. Sample complete.
Sample:
Suggested Parameters:
Spirit 30W

Speed

Power

DPI

ppi

Other

2 %

100 %

500

400

No
60 Watt

Speed

Power

DPI

ppi

Other

6 %

100 %

500

400

No
Tips:
Please ensure the cardboard is even and leveled, this will help to maintain focus.
When assembling, do not use excessive strength to avoid breaking the acrylic since it is quite brittle.