Laser Engraver

The door hanger is designed to be hung from a door knob for notifying your customers or families about our current status and for privacy purpose as well. Today, in such a creative era, many people love to produce different styles of door hangers for customers' selection.And they even print the exclusive picture they desired on it for advertisement purpose.Therefore, door hangers can be a very practical object with creativity.
In this month's showcase, LaserPro Application Lab will demonstrate a door hanger by using the extraordinary technology of UV curable inkjet printer and laser engraving cutting machine with AAS function.With our two excellent machines, you will be able to produce your exclusive door hanger very easily.
Production Process:
Step 1. Add the AAS positioning points on the drawn door hanger.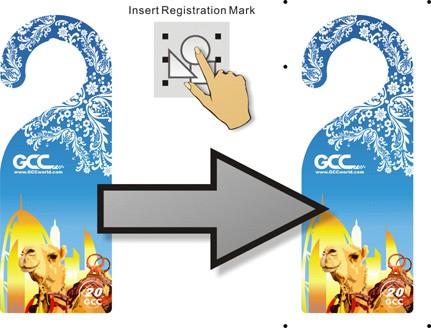 Step 2. Transmit the file into the UV-curable inkjet printer for printing.

Step 3. Place the printed door hanger on the laser cutting system with AAS device for cutting.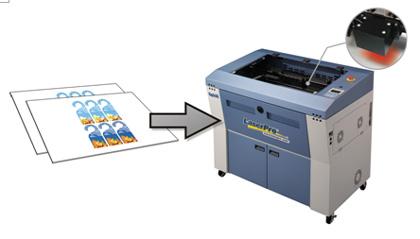 Step 4. Move the carriage to the first positioning point and press Start for processing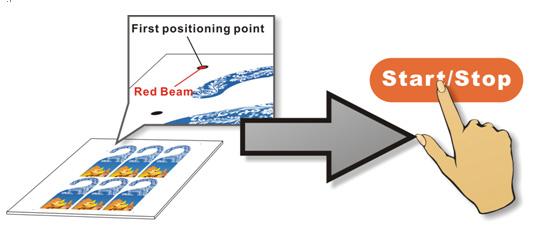 Sample: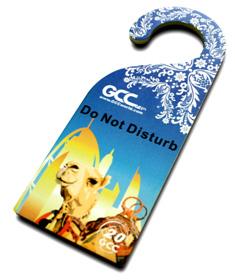 Suggested Parameters:
30 Watt

Speed

Power

DPI

ppi

Other

3 %

100 %

500

400

Air Assist
60 Watt

Speed

Power

DPI

ppi

Other

8 %

90 %

500

400

Air Assist
Tips:
Please check and ensure the smoothness and evenness of the material before cutting to avoid out of focus and cause material waste.