Laser Engraver
LaserPro DirectPrint MAC AI Plug-in
Windows and MAC are two of the mainstream computer operating systems. A lot of computer software and hardware focus on its compatibility to Windows/MAC so the users don't need to change the operating system when they use the product. And the market share ratio can be enhanced because of stronger support to other computer devices.
LaserPro dedicates a continuous effort in providing a more convenient operation interface to users. Now it has released a MAC-compatible Driver. The MAC users don't need to simulate Windows Platform or buy extra PC to operate the Laser equipment. They just need to complete installation of LaserPro DirectPrint MAC AI Plug-In to start transmission and engraving.
This month, LaserPro Application Lab will demonstrate how to do engraving with LaserPro DirectPrint MAC AI Plug-In and process multiple engraving jobs through its simple interface setup.
Now LaserPro Application Lab will explain how to use MAC to operate the Laser Engraver.
Step 1.Install LaserPro DirectPrint MAC AI Plug-In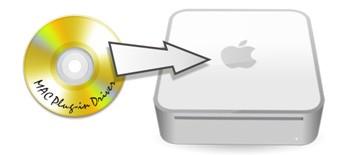 Step 2.Open the graphic file and set up parameters in Plug-in, then transmit to LaserPro Engraver for engraving.

Step 3.Press the Start button and start engraving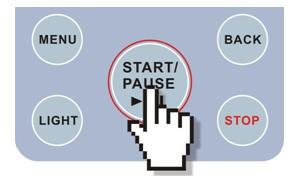 Step 4.Sample finished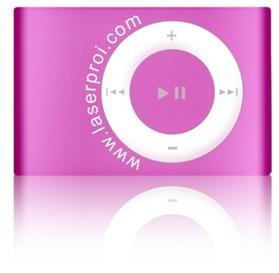 Samples:
Engraving parameters:
C180

Speed

Power

DPI

ppi

Other

70 %

40 %

1000

400

Error Diffusion
Tips:
Make sure the material surface is flat and smooth to avoid out of focus and impact the quality.
Please adjust the laser energy to the appropriate amount. Excess energy will damage the plastic layer under anode.
*LaserPro DirectPrint MAC AI Plug-in will be launched in August 2009.  For more product information, please contact local GCC sale representatives in your area.