Laser Engraver
Using the LaserPro Engraver to manufacture foam inserts
The LaserPro Application Lab will exhibit with the LaserPro Engraver series to produce cutting foam inserts.
Generally for product handling and shipment, in order to protect or cushioning goods from movement and breakage, suppliers will use the following three types of materials for packaging: Styrofoam/polystyrene foam, foam boards, and paper.

| | | |
| --- | --- | --- |
| Styrofoam/Polystyrene Foam | foam boards |                   Paper |
These inserts are cheap in cost and can effectively protect products from potential breakage during delivery and transit. However, before we can mass produce these inserts, we need to first create the insert moulds but this process often accumulates considerable designing and maintenance expenses. Given the current economy decline, companies now place more emphasis on reducing costs and tightening budgets. Therefore we will introduce techniques to use the LaserPro engraver series to manufacture and cut foam inserts, providing time efficient and less expensive mould-making solutions.
Here we will demonstrate by using the LaserPro Engraver series to manufacture product foam inserts, and we will use foam boards as resource materials since they are easy to cut.
First determine the required dimensions of objects, then draw up desired designs, and then you can produce inserts that are most suitable for your products.
Now find the most suitable foam boards and follow our steps to create inexpensive foam inserts.
1.Measure and determine required cutting dimensions, then sketch and illustrate with CorelDraw, or use other graphic software applications.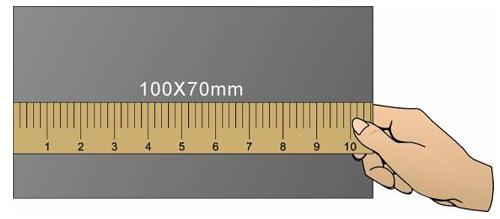 2.Place the foam on the working table to begin engraving.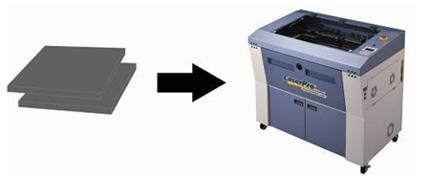 3.Place focus at the center of the foam board (this will prevent ladder-like shaped inserts being mistakenly created)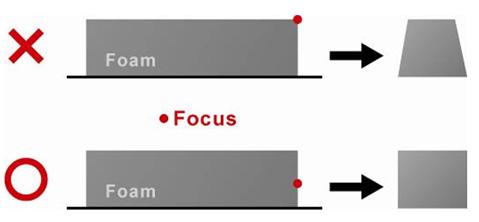 4.Press START to begin the engraving process.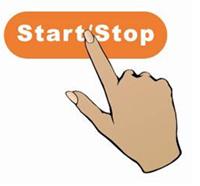 Sample:

Engraving parameters:
Spirit 60W

Speed

Power

DPI

ppi

Other

3 %

100%

500

Auto

 

Air
Tips:
Please evenly affix foam boards on the working table; this is to avoid unnecessary airflow causing the boards to protrude which may spoil the samples created.
Foams are inflammable, please set aside a space between 1.5~2mm on the edges to allow for further modification, if required.