Laser Marker
Outstanding Metal Engraving Performance with Laserpro S290
The LaserPro product line owns the StellarMark I-series which has superior metal engraving capabilities to satisfy metal-treating operations, and its latest S290 model (LaserPro S290 Metal Marking System) also advances with excellent metal marking features, competitively offering customers with manifold operative alternatives.
LaserPro S290 is a model developed by the GCC LaserPro R&D team, a creation invented by the team's endless efforts and continuous hard-work. It is a model which integrates StellarMark I-10 and the LaserPro Engraver series. This model adapts comparable laser power source from the I-10 series, capable of achieving an even more specific and meticulous CO2 laser firing (spot size). Its advanced metal marking feature is able to engrave graphics on metals and vector shaped objects, promisingly delivering excellent finishing results. Furthermore, the LaserPro S290 is equipped with a large working table to further offer customers with the flexibility to conduct various operative applications, and effortlessly satisfies the demands to produce larger-sized objects.
This month, the LaserPro Application Lab had utilized the S290 to generate various demonstrative samples, displaying the outstanding performances of S290 in graphic and vector processing manufactures.
Sample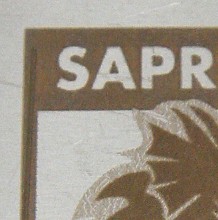 Raster engraving sample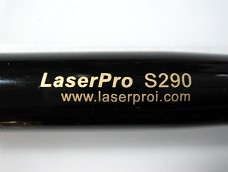 Vector engraving sample
Parameter:
Raster engraving sample
S290

Speed

Power

DPI

Frequency

Other

Engraving

10~15 %

100 %

1000

70 kHz

Error Diffusion
Vector engraving sample
S290

Speed

Power

DPI

Frequency

Other

Engraving

40 %

70 %

1000

50 kHz

Error Diffusion
Tips:
Before marking begins, please make sure that the source media is even and leveled.
After engraving, please gently wipe the working sample with a damp cloth, this will clear any carbon dust residue on the metal surface.
Metals used will vary; parameters should be moderately adjusted accordingly.
If the engraved coloration outlook is too dark, please turn down the power level or try to be out of focus to improve the results.