Portable Cutting Plotter
Paper Raindrop Mobile by We Love DIY
i-Craft unboxing / test run from blogger We Love DIY.
https://goo.gl/fhNcqJ
Thanks We Love DIY for sharing this test run. All graphics are from i-Craft's Sure Cuts A Lot software which is easy and fast for you to make your own personal style paper crafts.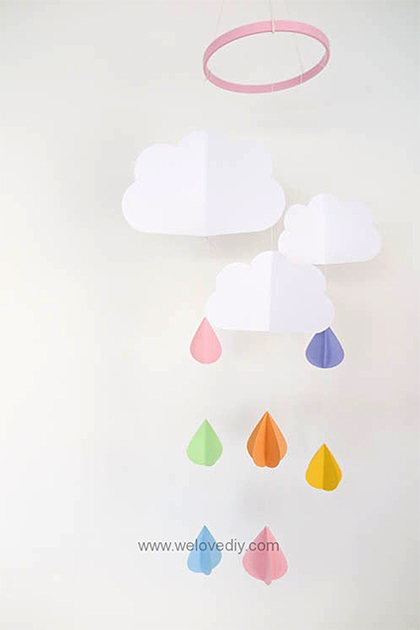 We've recently acquired an exciting new toy - iCraft™ Scrapbook Cutter, and it's quickly becoming our favorite DIY gadget! This colorful raindrop mobile was created after a test spin and since we dig it lots we want to share it with you. Of course you can make much more complicated designs and cut-outs with this scrapbook cutter, but we want to show you just how easy it is to use. Since this toy has put us in a creative mood, we promise we will be sharing more DIY projects using the scrapbook cutter in the near future!

Tools and materials:
i-Craft™ Scrapbook Cutter

Tweezers (comes with i-Craft)

Adhesive Sheet (comes with i-Craft)

Paper – we used construction paper for this DIY

Glue or hot glue

Twine

Embroidery hoop or wooden stick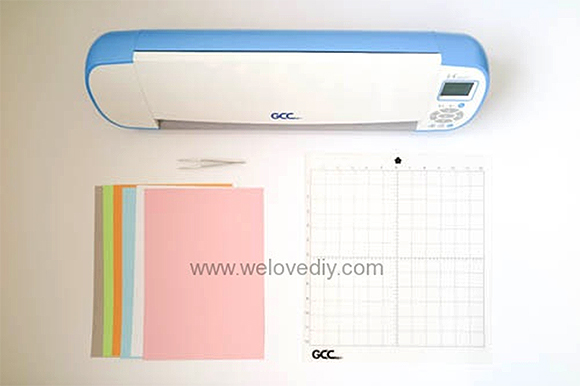 You can recreate this DIY without the help of an iCraft™ Scrapbook Cutter, but it's going to take you much much longer (trust us we've been through it). And the cruel reality is... no matter how careful you are, hand-cut will never look as perfect and pretty as using a scrapbook cutter!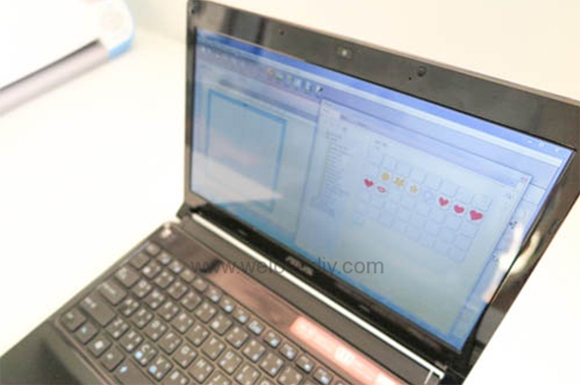 Other than the materials and tools listed above, you will also need your computer and the software Sure Cuts A Lot that comes with the scrapbook cutter. The designs we're using for this particular project were all included in the software, you won't need to create them yourself, and no download required!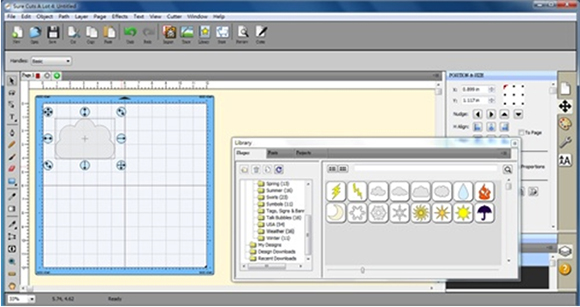 First things first - open up your Sure Cuts a Lot software, get your file setup, and connect i-Craft to your computer. Find the built-in cloud design first, adjust the size to your liking. You can also flip the image or change its angle. Copy and paste several clouds to be cut in one setting.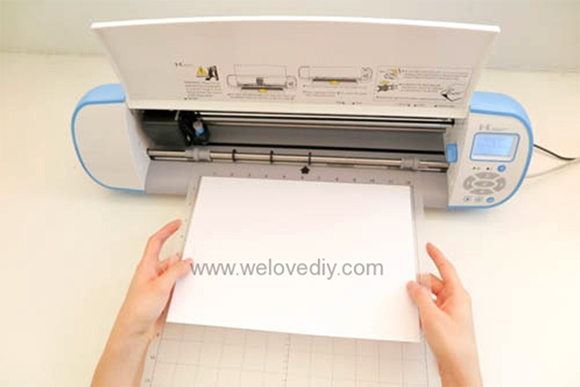 Once the file is set up and ready to go, place your construction paper or card stock on the adhesive cutting mat. This will help the paper stay put, as well as make it easy to remove the cut-out pieces.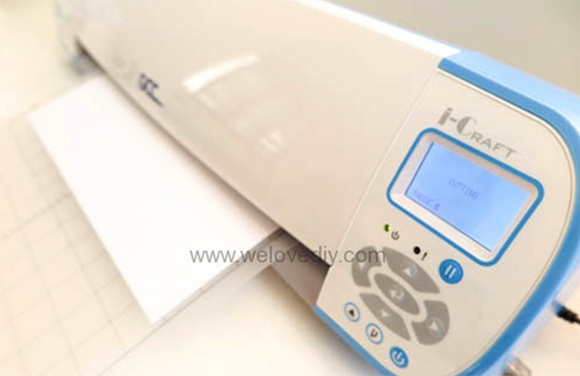 Then send the file to be cut and let the i-Craft do its work. You on the other hand can grab a drink and look forward to the perfectly-cut designs! Depending on how complicated your design is, more detailed designs will take longer to finish. The clouds were simple, so it only took seconds.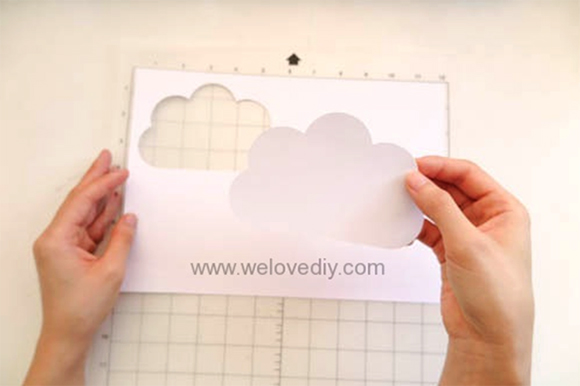 Once the machine is done cutting, the cut will pop right out. Leave the clouds aside and we will get ready to cut the raindrops. Grab the built-in raindrop design from the software, duplicate multiple times, and send the file to be cut.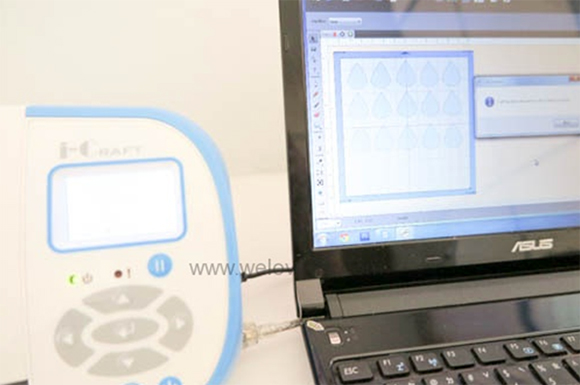 Peel off the raindrops carefully. Repeat the above steps with different color paper for as many times as needed.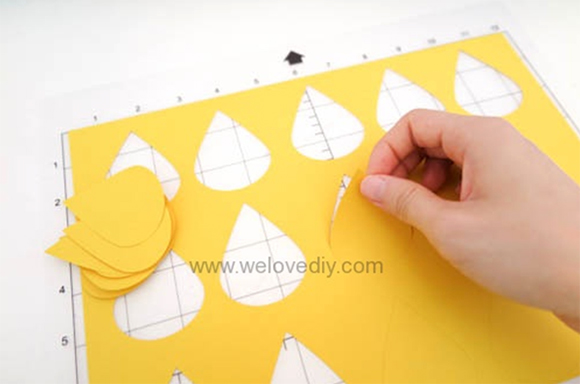 Gather all the clouds and raindrops.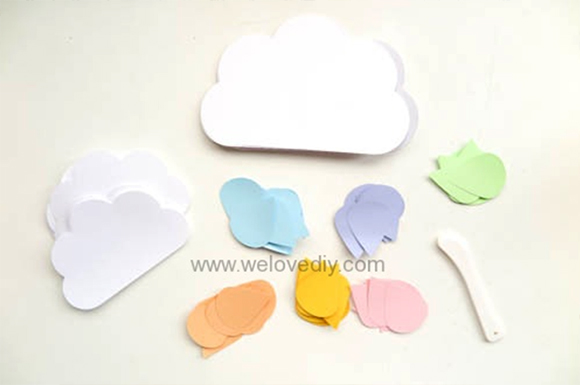 Since we want to make the clouds and raindrops 3D, we are first going to fold each piece in half, then glue them together. You can use a bone folder to help make the folds.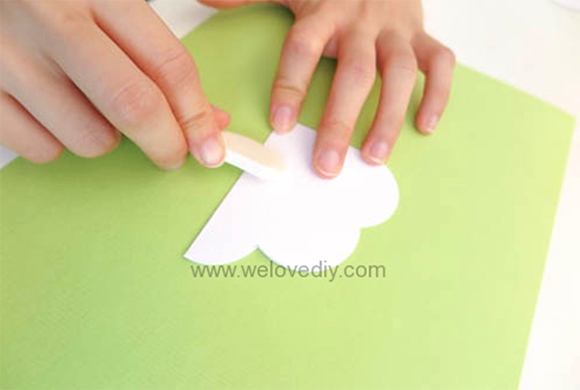 For the clouds, we're taking 3 folded pieces and glue them back to back. This is what it will look like when you put the pieces together.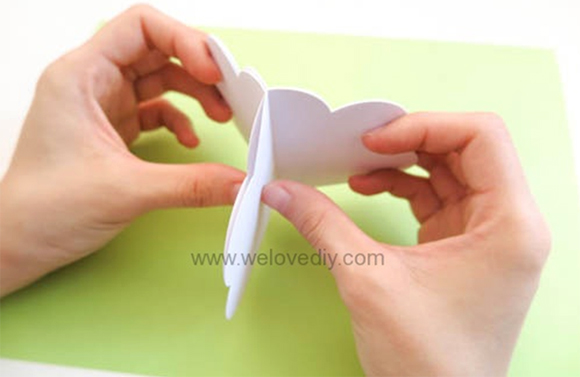 For the raindrops we're using 4 folded pieces to create that 3D effect.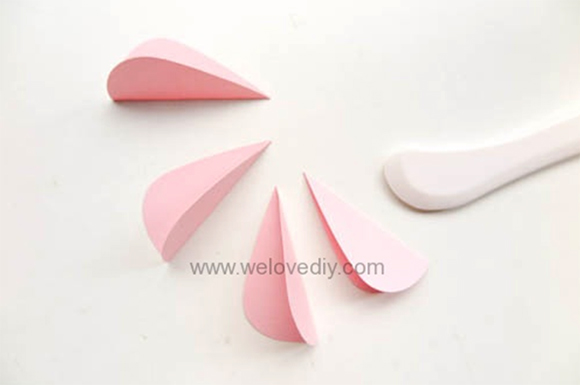 The pieces put together will look something like this.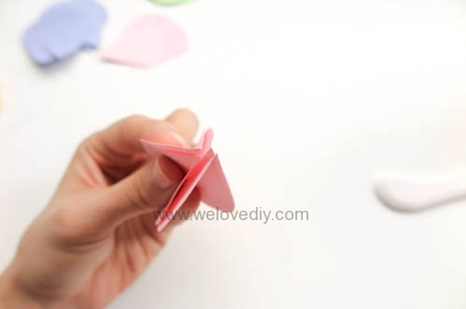 After all the pieces are folded and before you glue them down, arrange the pieces to get an idea of what it will look like.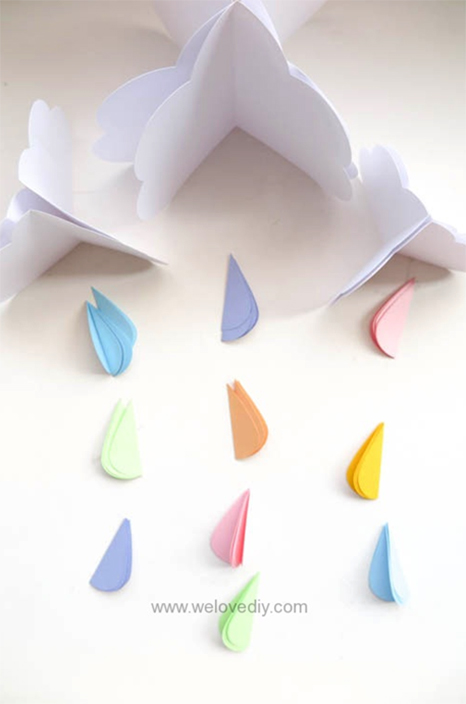 Once you're happy with the arrangement, start gluing the pieces together.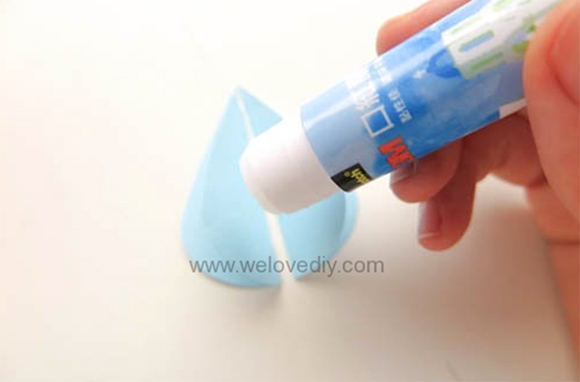 For the raindrops, take two pieces and glue them back to back, then glue on the third piece. Make sure all the edges line up nicely.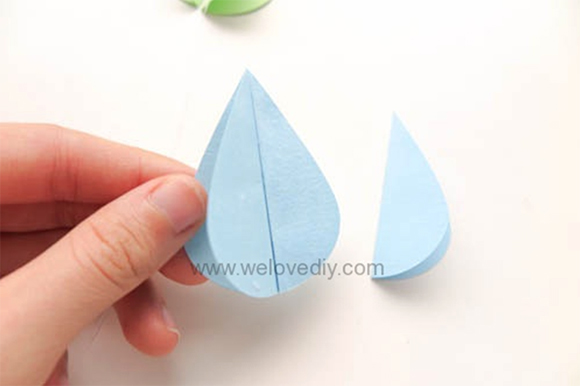 Before gluing on the fourth and final piece, place a piece of twine in the middle and secure with hot glue.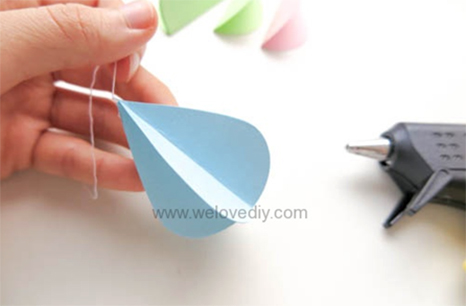 Keep adding more raindrops and clouds to the twine.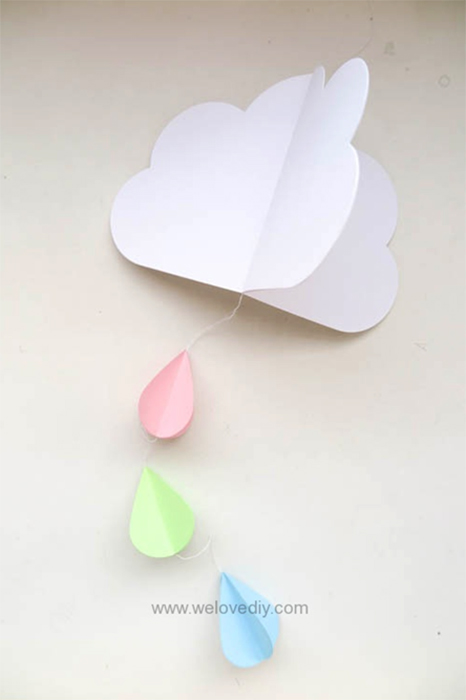 To tie everything together, we're re-purposing an old embroidery hoop to make it a mobile. You can use whatever you can find in your home. It doesn't even need to be a circle, you can use a twig or a wooden stick instead.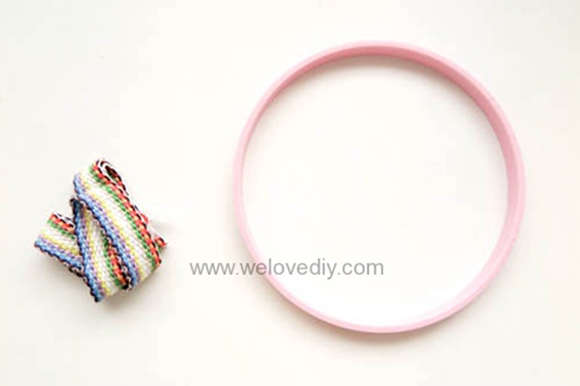 Secure the twine on the hoop.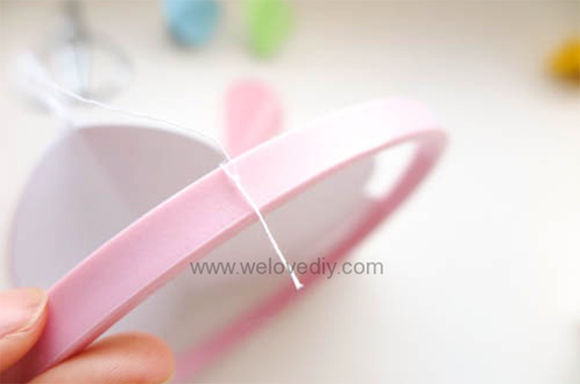 Then you're done! How easy was that? Maybe it's the colors, this mobile really puts us in an excellent mood where hanging in the study.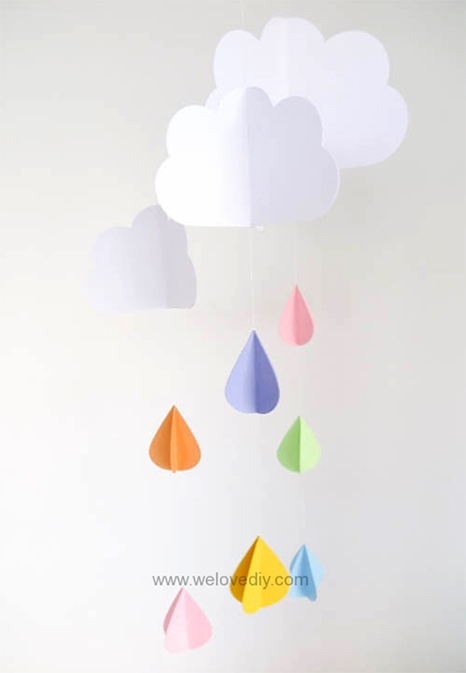 Paper is such great material to work with, not only easily accessible, but also very versatile. And with the help of an i-Craft™ Scrapbook Cutter, it really shortens the amount of time we have to spend cutting each piece. That leaves us more time to enjoy the mobile once it's done, and of course more time for us to start other DIY projects too. Yay!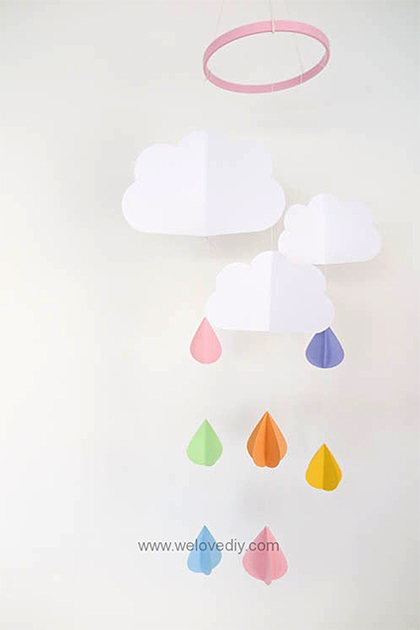 Finally, if you're interested in finding out more about i-Craft, feel free to check out the links below!
► About i-Craft:
http://www.gccworld.com/goods.php?act=view&no=47
► Things to make:
http://www.gccworld.com/showcase.php?cid=30