Portable Cutting Plotter
Christmas Tree Cutout Card with i-Craft™ Portable Cutting Plotter
i-Craft™ unboxing / test run from blogger We Love DIY
Thanks We Love DIY for sharing this test run. All graphics are from i-Craft™'s Sure Cuts A Lot software which is easy and fast for you to make your own personal style paper crafts.
With Christmas quickly approaching, we thought it'd be a good idea to utilize our i-Craft™ Portable Cutting Plotter to make something unique for our friends and family this year! Different from the typical rectangular-shaped cards you see all the time, we have decided to try a triangular one that stands just like a real Christmas tree! So once your friend or family receives the card, it can be used as a Christmas decoration and not just sitting there collecting dust like all the other cards. Sounds good? Read on to learn how we made it!

Tools and materials:

 
i-Craft™ Portable Cutting Plotter
Sure Cuts A Lot Software (came with i-Craft™)
Tweezers (came with i-Craft™)
Adhesive Sheet (came with i-Craft™)
Paper – we used construction paper for this DIY
Double sided tape or glue stick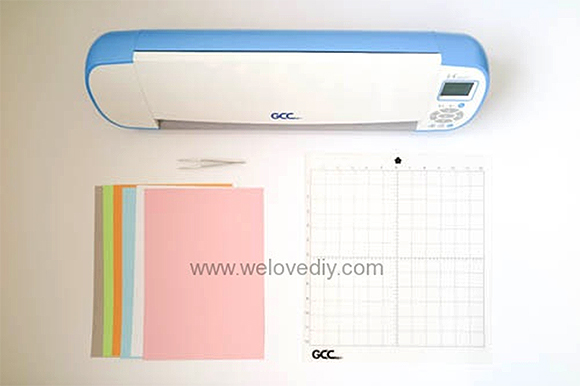 Open up your Sure Cuts A Lot software. The designs we're using for this project were all included in the software, you won't need to create them yourself, and no download required! And of course what we're showing you here is for your inspirations only, feel free to create whatever you fancy!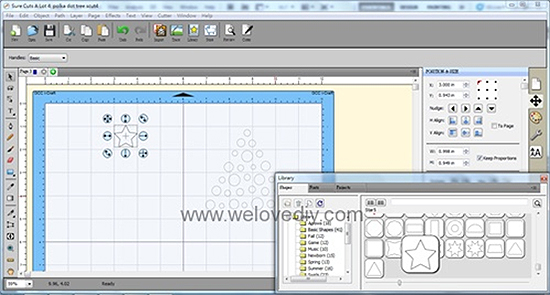 Here we use circle shapes (under "Library" - "Basic Shapes" - "Circle") to create the body of our Christmas tree, adjusting them to different sizes using the "Scale" function (under "Transform"- "Scale" - "Dimensions" with "Keep Proportions" checked). You can copy and paste circles to speed up the process. Once the circles are arranged and resized to our liking, we add a star (under "Library" - "Basic Shapes" - "Star 5") as a tree topper. At this point, the design still looks a little plain to us, so "Merry Christmas!" is added in the bottom of the image with the text function. Finally adding solid and perforated lines so iCraft can cut out the shape of the card for us. Done and done!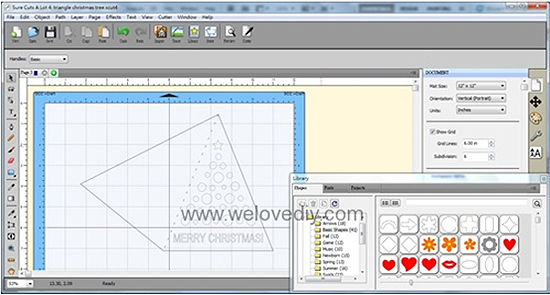 Once you are happy with your design, place a piece of construction paper or card stock on the adhesive cutting mat. Not only this helps the paper stay put, it will also make it easy to remove the cutout pieces once cutting is finished. Make sure your paper is big enough to cover the whole area that's going to be cut, you can use the grids on the cutting mat as a guide. Adjust the "Cut Settings" before you send the file to cut and most importantly, make sure the i-Craft™ Portable Cutting Plotter is connected to your computer (Duh!).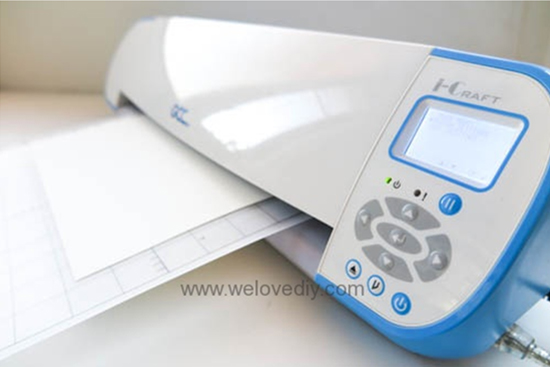 Now, let i-Craft™ do its work! It should be done in no time. Once the machine finishes cutting, peel off the excess paper carefully. After you've peeled your card off the adhesive cutting mat, you may need to use a pair of tweezers to remove any excess paper cutouts.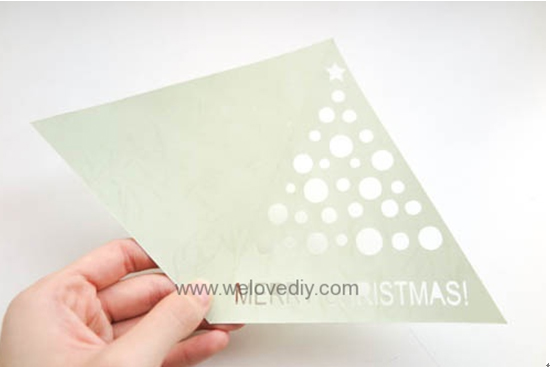 Add small pieces of color paper to the back of your design, the colors will show through the holes. Then, use your iCraft to cut another card of the same size, but without the design. This will go inside of your card to cover up the color paper you glued on to the back.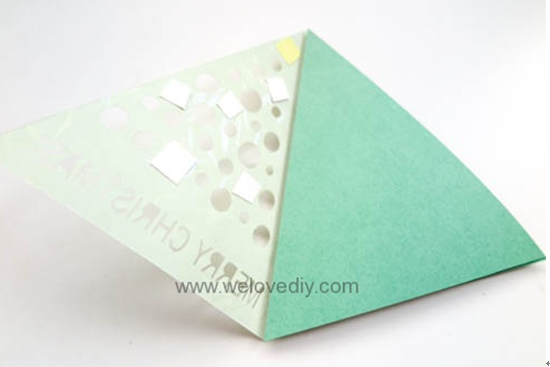 Stack the two cards, lining the edges up. Use a glue stick or double sided tape to adhere them together.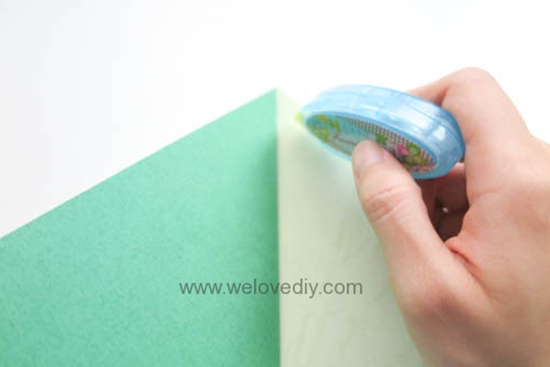 The yellow star and the red circles are the added small pieces of color paper, and the dark green is the color of the card that's inside.
Open up your card a little bit and it stands on the desk just like a Christmas tree. A greeting card and a Christmas decoration in one, now, that's killing two birds with one stone!
Check out the links below to find out more about i-Craft™!
http://www.gccworld.com/goods.php?act=view&no=47