Laser Engraver

Remember our clothing topic presented by GCC LaserPro Application Lab earlier? By using our laser engraving and cutting systems, you can create a hollow carved suede skirt or print the patterns on the clothes by using heat transfer. You can even sparkle your jeans by using Rhinestone.
Our clothing applications are definitely far more than that. This month, GCC LaserPro Application Lab is introducing you other engraving applications by using our laser engraver, along with Glue film and Foil, making your plain T-shirt more appealing. Let's follow GCC LaserPro Application Lab and see how it goes!
Materials that need to be prepared:

Instructions:
Step 1. Place Glue film firmly and put it on the working table.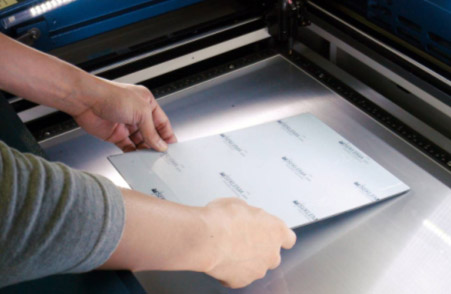 Step 2. Press Auto Focus button for auto-focusing.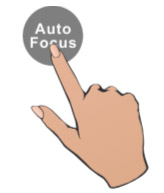 Step 3. Press Start button for engraving.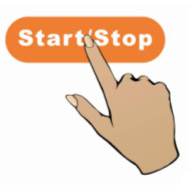 Step 4. Place the engraved Glue film on the desired ideas that need to be printed and place it firmly by doing Heat Press.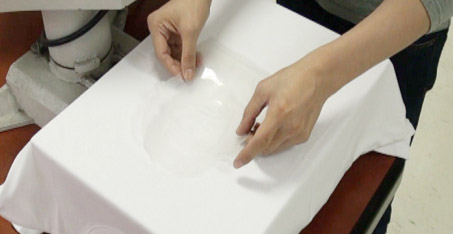 Step 5. Tear the thin layer off the Glue film and Put Foil on the Glue-printed area. Do Heat Press again.

Step 6. Tear the Foil film after the heat Press processed.

Step 7. The sample is done.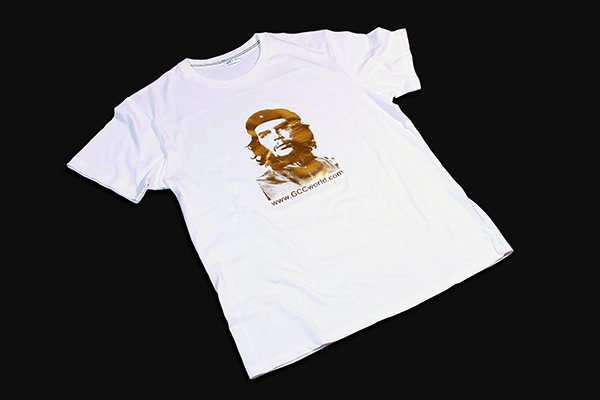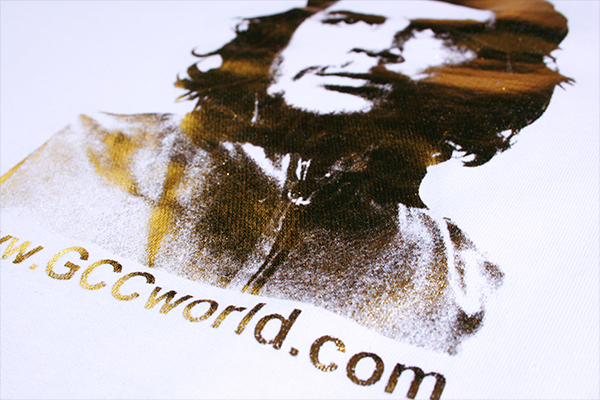 Suggested parameters:
Spirit 25W
Material
Speed
Power
DPI
PPI
Other
Engraving
80 %
60 %
500
400
Dithering Matrix: 10*10 Pattern Type: 45 Degree
Cutting (Red)
100 %
20 %
X
*The parameters are for suggestions only and should be moderately adjusted accordingly.
Tips:
Make sure the materials are flat and even to avoid material waste due to misfocusing.
Use a board on frame when cutting to avoid materials falling apart.