Laser Cutter
LaserPro Application Lab has already introduced many examples of CO2 laser applications. In addition to being used in commercial gifts, there are many industrial examples of CO2 laser processing as well.

▲ Examples of various CO2 applications for the electronics industry
This month, LaserPro Application Lab introduces CO2 Laser applications in film cutting. These films are mostly made of plastics such as PET and PMMA and are widely used in cell phones, displays, cameras, digital cameras, and other electronics. Since LaserPro laser engraver's power output is both stable and precise, it is suitable for both single-sided processing of double-layered material and direct cutting. The optional SmartBOX accessory helps it conjoin thin materials and extracts fumes, resulting in more precise cuts, while the SmartAIR Fine Nozzle improves the product's quality by reducing scorch marks around cut edges.
Production Process
Step 1. Mount the SmartBOX and connect the vacuum tube.

Step 2. Install the SmartAIR Fine Nozzle to improve the cutting effect.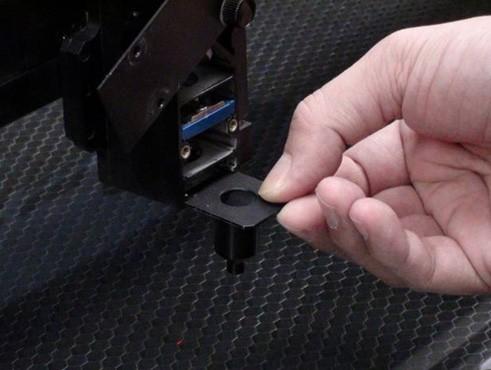 Step 3. Lay the thin material on the SmartBOX to prepare for cutting.
Step 4. On the Driver side, activate the blow while cutting option to reduce cut-edge scorch marks.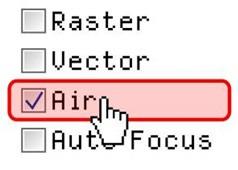 Step 5. Press Start to begin cutting.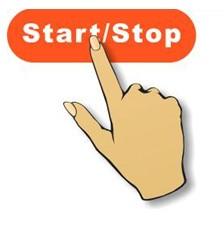 Step 6. Sample completed.

Suggested Parameters:
C180 30W

Speed

Power

DPI

PPI

Other

85%

55%

1000

400

Air
Spirit 60W

Speed

Power

DPI

PPI

Other

85%

40%

1000

400

Air
Tips:
Prior to cutting, make sure the film is flat to ensure cutting quality.
Modify the processing speed and power appropriately to avoid poor results.