Productivity and Quality
What is IPS? Does higher IPS mean higher productivity? Should I always purchase a laser engraver with the highest IPS?

There are several things to consider here. First of all, is quality an issue? Do you want a fast laser engraver, or do you want an efficient one that is able to deliver high quality?

A laser engraver's productivity is the number of jobs it can accomplish during a period of time. Real productivity, productivity that guarantees high quality, depends on several factors in addition to speed. In fact, speed is one of the least important factors for real productivity. Here's why: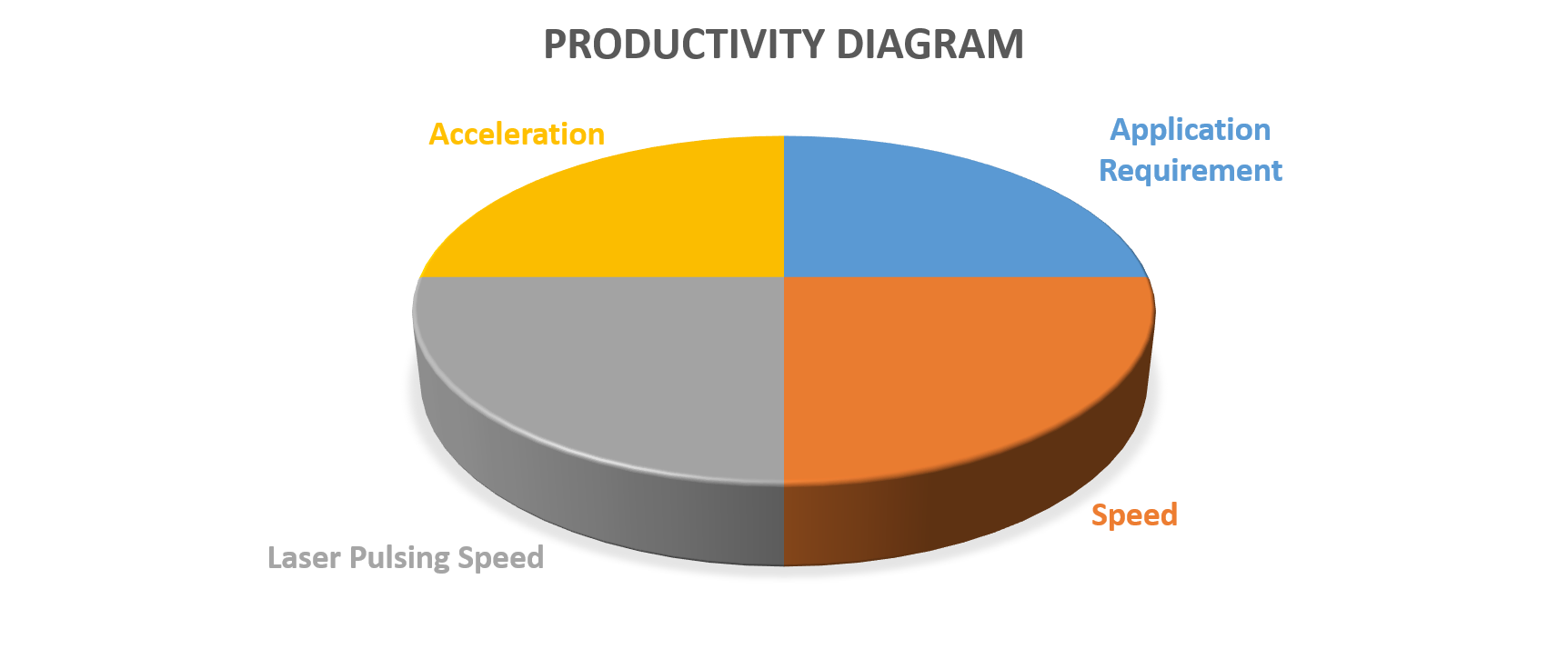 Speed and Acceleration
The speed of a laser engraver is measured by IPS (inches per second). IPS indicates how fast the laser carriage travels, but not necessarily how fast the laser engraver works. Just like the top speed of a car, it takes the laser carriage a certain amount of time and distance to reach its maximum IPS. That is why when you engrave small items, the laser carriage may never achieve its full speed.

The LaserPro Explorer's patented SmartACT technology bypasses this by reducing the amount of time needed for acceleration. It is an excellent feature that allows the laser carriage to travel and fire more coherently.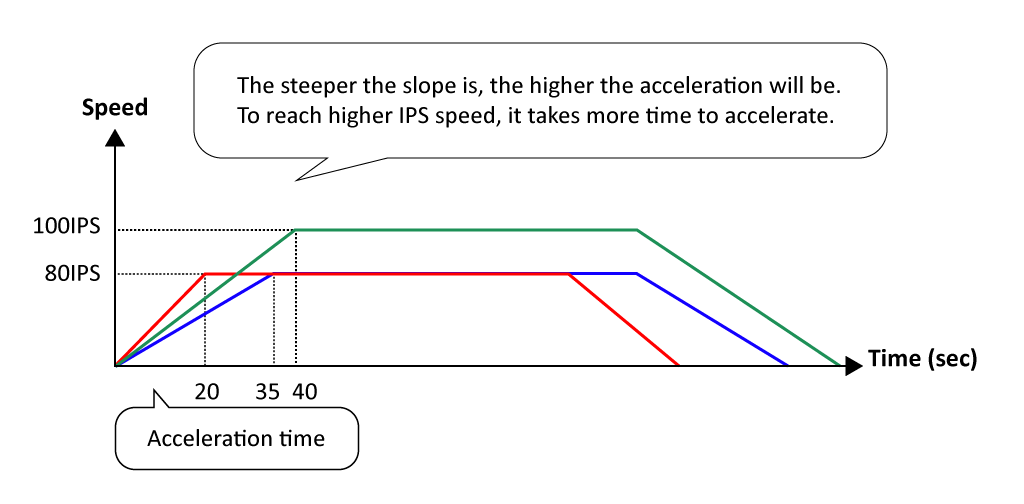 Laser Tube Pulsing Speed
The laser tube pulsing speed, however, is very crucial to real productivity. When it comes to laser engraving, speed of the laser carriage must balance the laser tube pulsing speed to achieve maximum efficiency and quality. The laser tube pulsing speed is the amount of time a laser tube requires to generate enough energy to engrave. When the tube pulsing speed is not high enough to match the high IPS, you will not perform high quality engraving or cutting. At 100% speed, you will almost always get bad quality. Without quality, productivity is meaningless. This is why while a laser engraver may have the highest IPS, it may not be the most productive one.
Application Requirement
Productivity is also dependent on the specific application that is performed. For example, if you are engraving a stamp, you can either increase the power or decrease the speed to achieve the deepness you want. At a lower speed, the laser will have enough time to reach more power per linear inch of surface traveling. In cases like this where high power density is required, the IPS of a laser engraver is not important. At high speeds, laser engravers will only produce poor engraving quality.
Purchasing a Laser Engraver
Next time you purchase a laser engraver, be sure you remember that higher IPS does not necessarily mean higher productivity. You should also consider whether or not the laser engraver is capable of working at a high pulsing speed, and whether or not your specific application requires such a high speed. Instead of checking how fast the laser carriage travels, be sure you check how much time the laser engraver needs to accomplish a high quality job

by testing it on a 2"*10" black square at 100% speed and 300DPI and measuring the time consumed to finish the job.