Rubber Stamp engraving is a widespread application of laser. Laser engraving on soft rubber produces fine words and figures. The engraved rubber, once cleaned up, is adhered to a handle, and a unique product is delivered. Laser engraving rubber stamps are customized commercial products that are frequently asked.
The following steps are some tips for engraving stamps for overall optimal performance.
1. Check "Invert" in the printer driver to ensure the stamped result meets your needs.
*For the laser engraver machines, black areas represent the localized areas the laser hits, and white areas represent the areas that laser do not hit.



2. Check "Mirror" in the printer driver to ensure the stamped orientation is correct.
*"Invert" and "Mirror" can also be activated on the drawing applications (Illustrator, CorelDRAW, Photoshop, etc.) if they are unavailable in the printer driver of the laser engraver.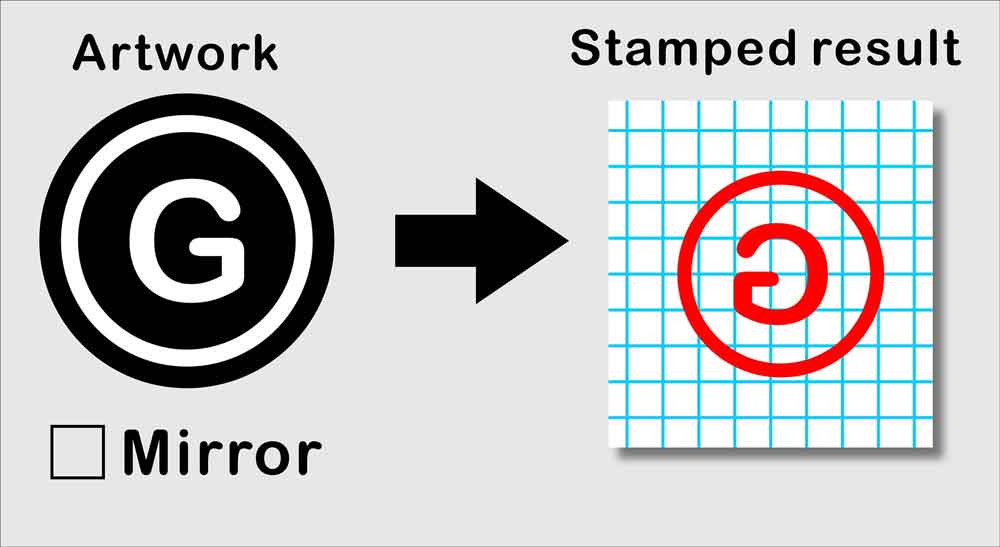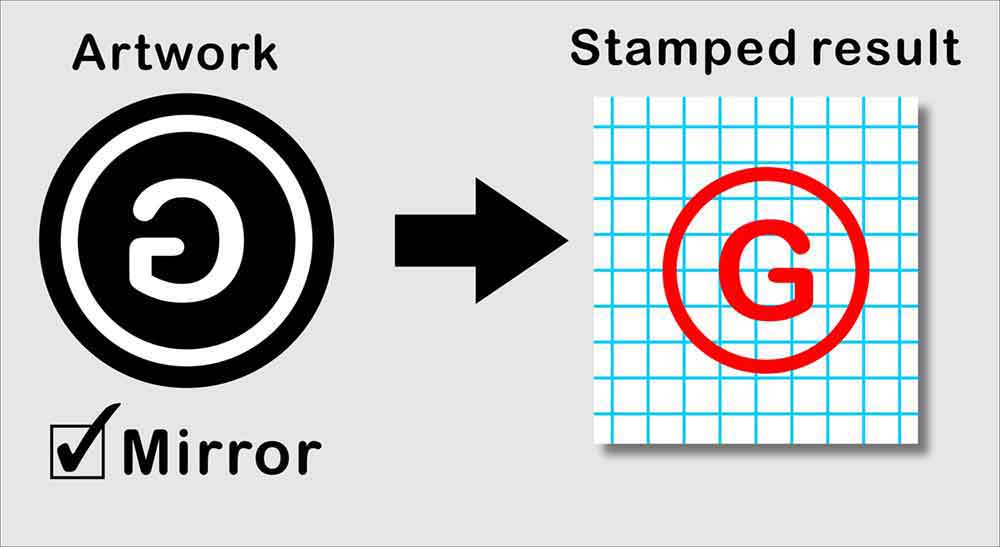 3. Set the shoulder level in the printer driver.
A good shoulder level can maintain or strengthen the structure of the stamp, which provides an optimal stamped result.

4. Check "Air" in the printer driver.
It will keep the rubber from overheating during the laser processing and dusts off the focal lens.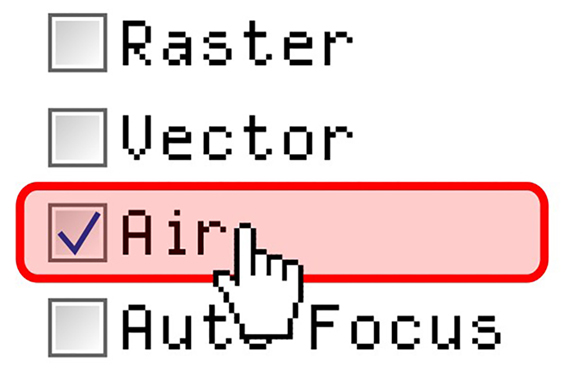 5. The toothbrush is the best tool for cleaning the engraved rubber stamp.
Using some dishwashing liquid and then rinsing it with the water can help you get rid of the dust off easily.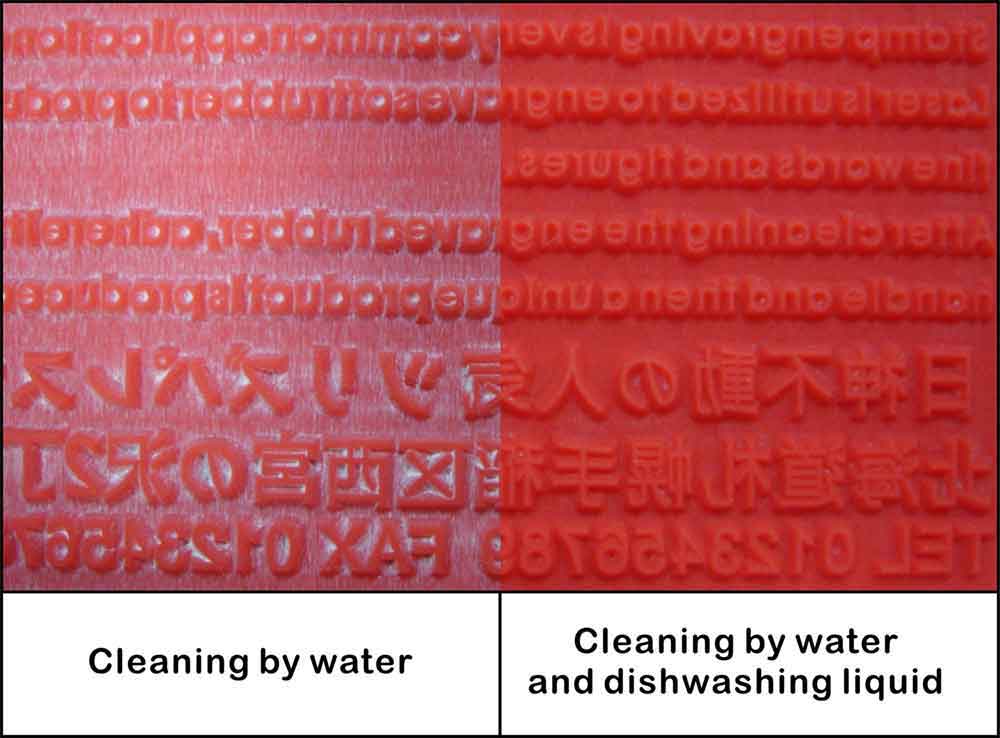 ---
---
6. Set a correct laser engraving parameter.
Ensure the engraved depth is more than half of the thickness of the rubber to avoid ink stain on the engraved part and residues on paper.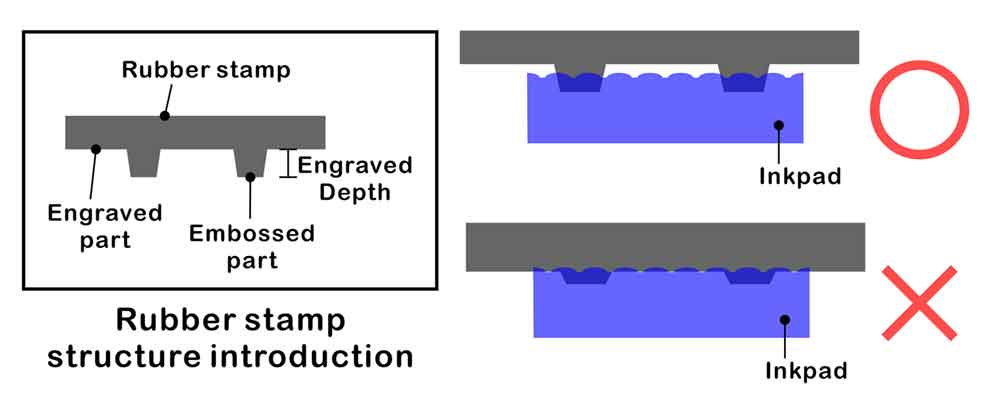 7. Set a correct engraving direction.
Set a engraving direction according to the position of the fume extraction system to get the best suction effect.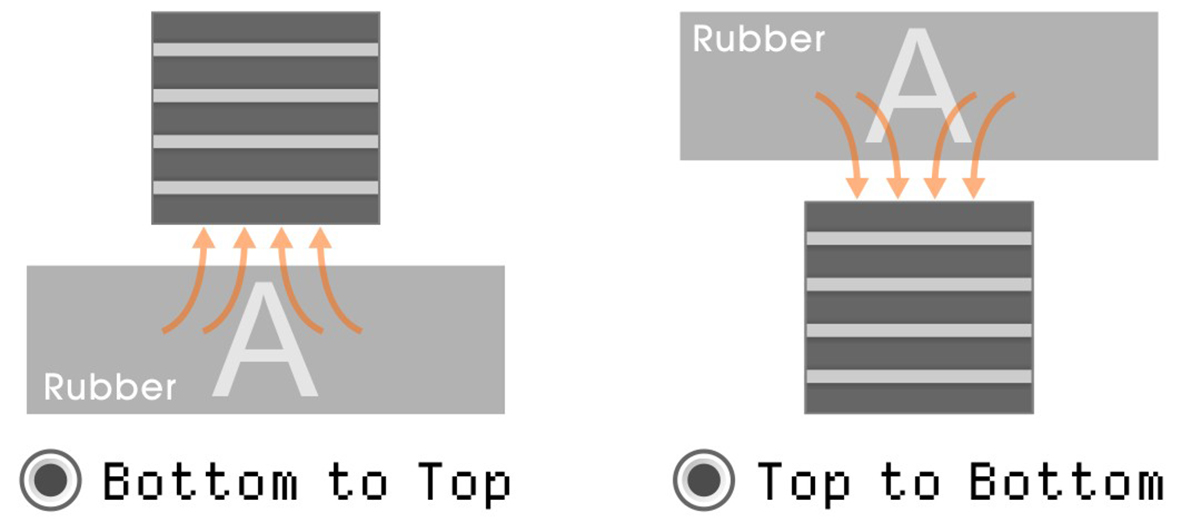 Engraving Rubber Stamps with a GCC Laser Engraver Tutorial Video
---