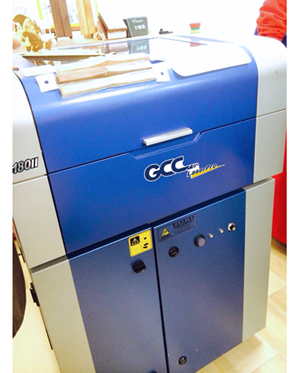 GCC, a global forefront equipment-manufacturing provider in the visual communication industry, is excited to share photos of Sasaki-Kogei's applications.
From 12/5-14, Sasaki-Kogei participated in a special Hokkaido Exhibition, held in Taipei Dayeh Takashimaya department store to spread its timber business with many delicate sundry goods. In addition, Sasaki-Kogei also provided customized laser engraving services on-site by using GCC LaserPro C180 laser engraver for personal or commercial needs which received great feedback from customers as they got the chance to watch the entire engraving process and had fun with it.
Sasaki-Kogei is located in Asahikawa, Hokkaido and has a retail store in Tokyo providing various kinds of wooden grocery products. Its eco-friendly designs combine traditional crafts with practicality to make everyone's life full of warmness and vitality.