GCC LaserPro Unveils USB Storage for GCC Laser Engravers
GCC, a global forefront equipment-manufacturing provider in the visual communication industry, is pleased to introduce the latest USB Storage for GCC laser engravers. USB Storage is a standard function for the GCC laser engraver which it allows users to easily transmit data to GCC laser engraver from the USB flash drive.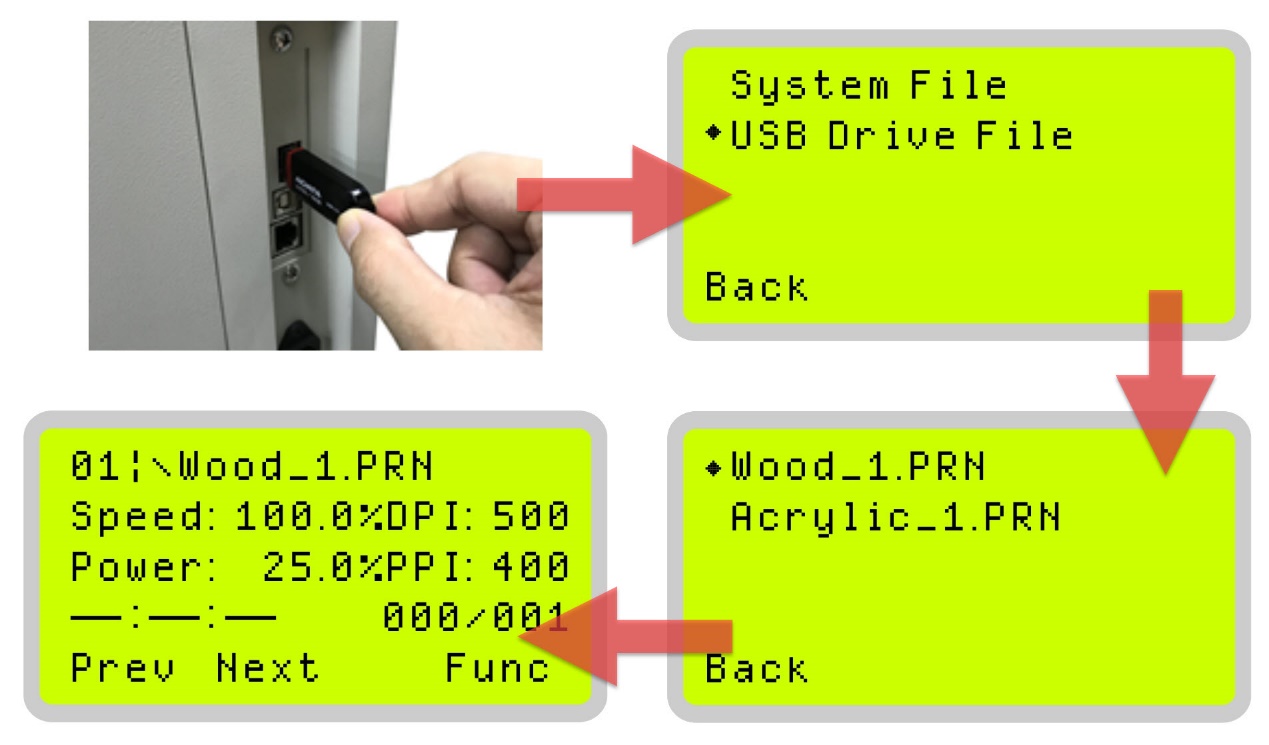 Minimum requirements for the USB flash drive
Windows FAT16/FAT32 file system format

A maximum of 32G of storage capacity
The following are our certified brands for GCC LaserPro USB storage
Brand
Size
Format
HP
16G
FAT32
SanDisk
16G
PNY
8G
Kingston
8G / 16G
Transcend
4G / 16G
ADATA
8G / 32G
* The USB Storage supports only for the PRN format. Convert the file to PRN format using the GCC LaserPro printer driver.
** File cannot be written to the laser machine. Do not remove the USB flash drive if you wish to keep the file for the job.