GCC Launches New Puma IV Cutting Plotter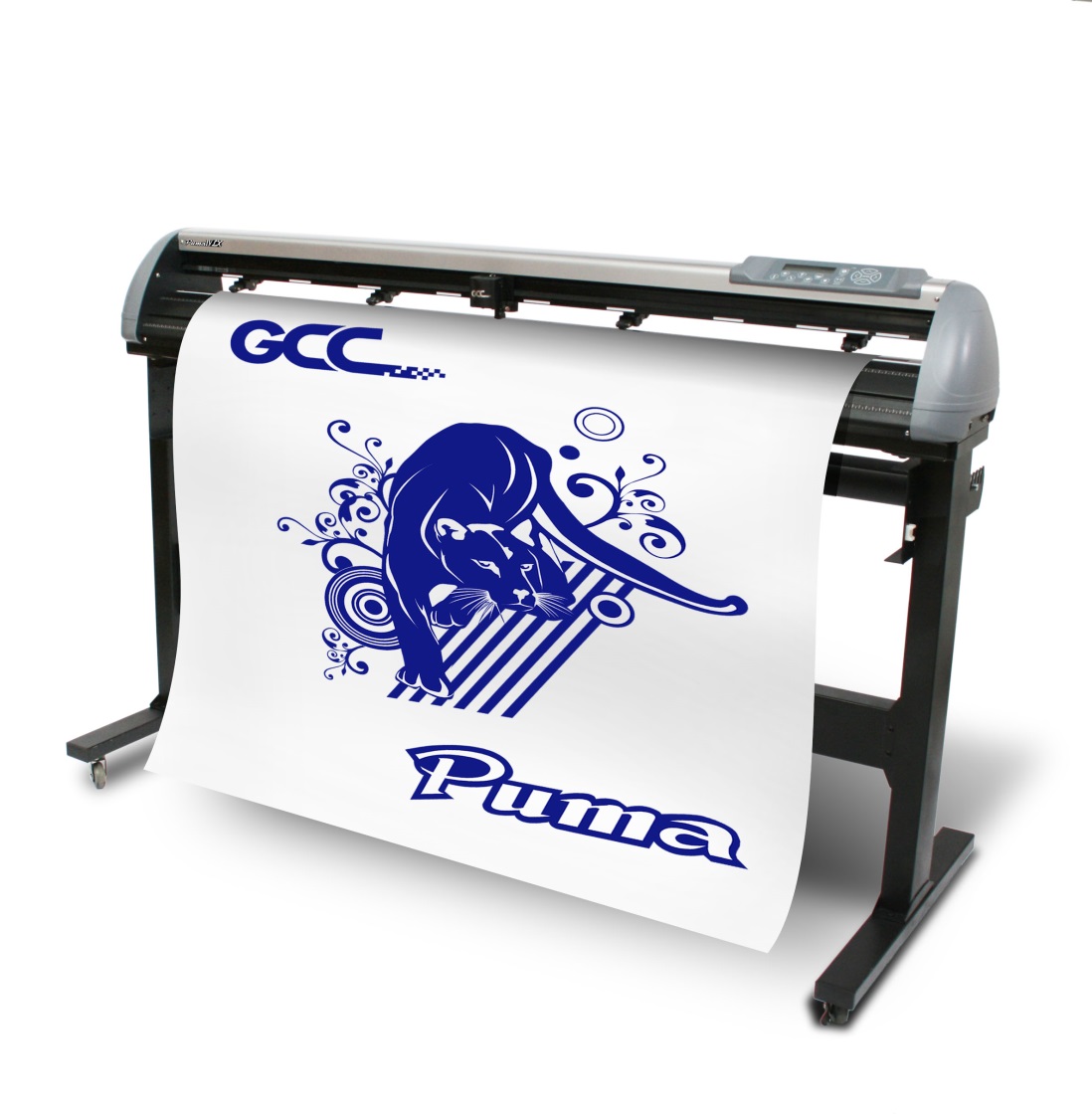 GCC, a global forefront equipment-manufacturing provider in the visual communication industry, is excited to present the Puma IV series.

Puma IV, is an advanced version of Puma III and Expert Pro. With all new color design and better performance, Puma IV will help sign makers complete cutting job effortlessly. There are available in two sizes, 60cm and 132cm. The Puma IV series of vinyl cutting plotters includes the Puma IV models and Puma IV LX models.

The Puma IV models come from Expert Pro series without AAS (Automatic-Aligning System) and the Puma IV LX models come from Puma III series with AAS.

Puma IV series cutting plotters are equipped with a maximum of 500 gram cutting force and 40.16 ips (1,020 mm/sec) cutting speed at 45 degree direction which makes you complete of different cutting jobs and extend the possibilities of your business. With advanced functions, high accuracy, solid reliability and new outlook, Puma IV series is an incredible cutting plotter beyond your expectation.

Highlights:
Up to 500 Grams of Cutting Force
To satisfy a diversity of applications, GCC Puma IV series cutting plotters have been upgraded in terms of their cutting ability allowing users to master every challenge.
Up to 1,020 mm/s of Cutting Speed
Working time affects your budget as every minute counts; hence the maximum cutting speed is elevated to achieve high efficiency while the quality is assured.
Network connection enables multiple Puma IV to be operated by one PC and multiple PCs to share single unit.
Enhanced AAS II Contour Cutting System (LX models)
GCC Puma IV LX models feature an enhanced Automatic-Aligning System(AAS II) to guarantee precise contour cutting by detecting the registration marks on digitally produced images.
Segmental Positioning (LX Models)
Puma IV series features Segmental Positioning function which can correct the crooked print.
Auto Rotation (LX Models)
Puma IV series detects the unique registration marks to distinguish material feeding direction and rotate cutting content automatically.
Section cutting divides the long plot data into sectional output jobs to gain higher cutting quality and increase precision.
Guaranteed 5-meter tracking
GCC Puma IV series is built with the finest parts as every other GCC cutter, which comes with stable drums that can guarantee 5 meters tracking to ensure quality output and save you materials and costs.
The Puma IV series cutting plotters are available from GCC factories now!
For more product information, please contact local GCC sale representatives in your area or visit GCC Puma IV.