GCC, a global forefront equipment-manufacturing provider in the visual communication industry, is glad to announce the launch of our flagship model - LaserPro S400 Laser Engraver machine.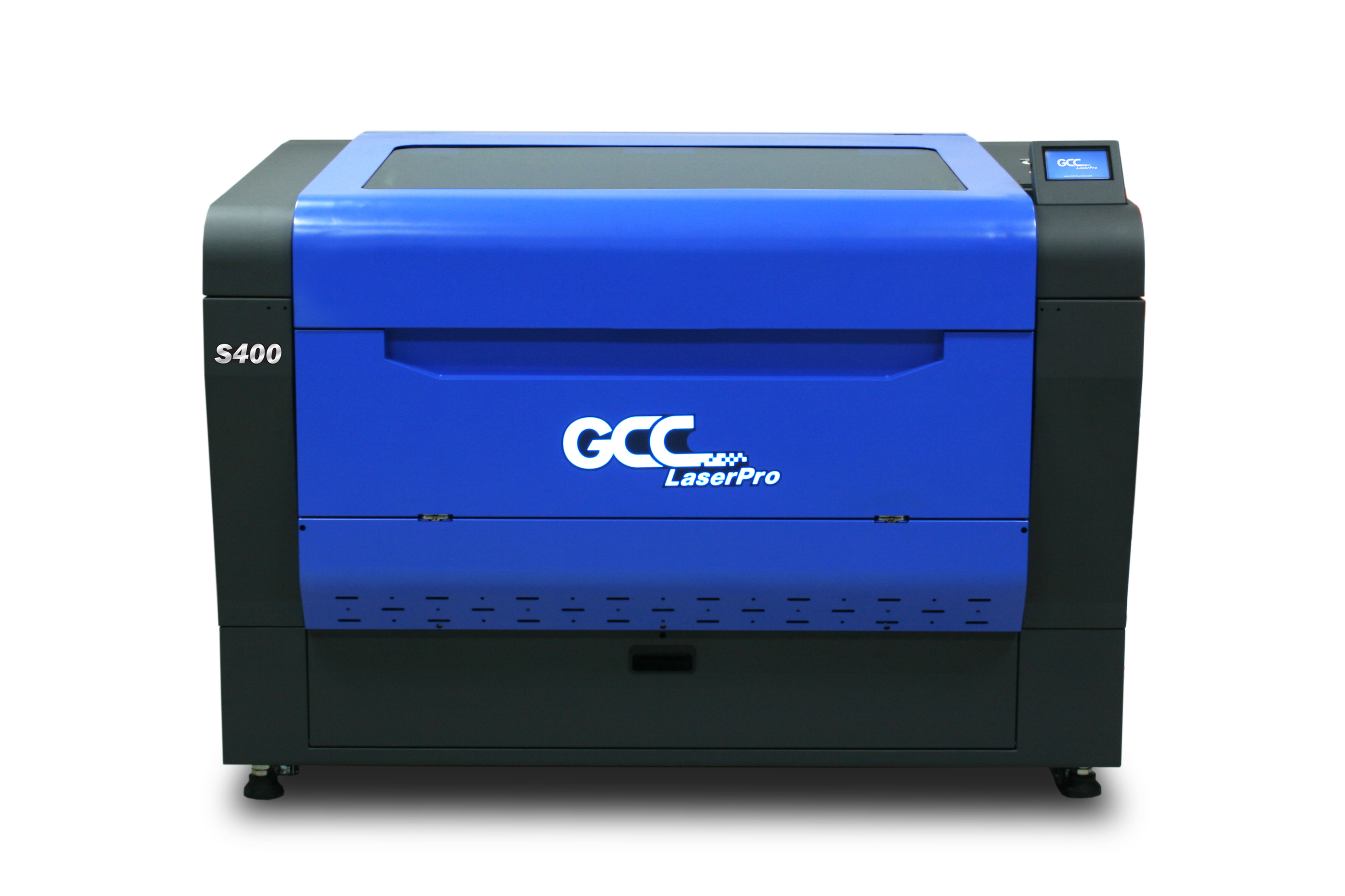 Inherit all the advantages from Spirit Hybrid patented technologies, S400 features high speed 140ips DC servo motor for precise and rapid movement of the laser carriage, which can help users save time and costs while increasing productivity.

GCC dust protection technology and SmartLID make maintenance a lot easier. With a 40" X 24" extra-large working area, S400 possesses 100% engraving quality while operating at maximum speed to presents you the highest throughput and precise laser quality.

In addition to its high speed power and enlarge working area, LaserPro S400 provides deeper working depth to meet various engraving/cutting demands.

Together with a brand new modern design, intuitive touch screen and user friendly driver interface, we start from end users' view, each hard working pieces showing our enthusiasm to GCC's machines. GCC S400 makes all your imaginations to life at the speed of light.

For more product information, please contact local GCC sale representatives in your area or visit www.GCCworld.com.