We are pleased to share with you the good news that GCC has officially cooperated with HP Indigo and Paperwide Web press solution APAC center in Singapore starting from Nov. 2018 and become COE partner. One Label Express from GCC was presented at HP's demo center of Excellent and has become the solution for short run applications.

During the event VIP South East Asia Nov. 26, 27th, 2018, Label Express sit beside Brotech Label Press machine which has become attraction for clients who seek for flexible digital Label finishing solution.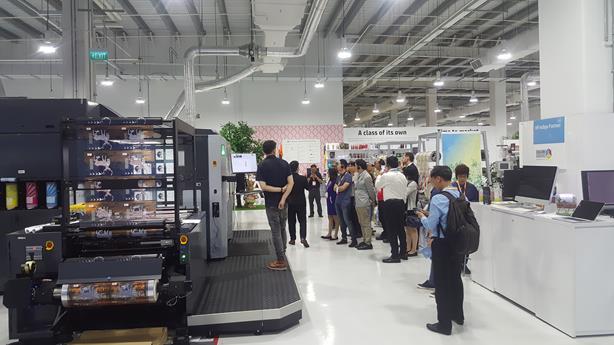 According to the COE (Center of Excellent) engineer from HP, Label Express is really a handy and flexible equipment for prototyping and short run solution among all HP other solution such as ABG and Brotech. It saves the time and labor cost to wait for die board arrival and die board set up for multiple short run orders.

Label Express is ideal for label cutting process from single digit up to few thousands pcs which can be done within minutes to hours subject to the quantity of Label cutting. It enables the HP Indigo machine owners dare and willing to take urgent short run orders which they normally deny in the past. It also saves the inventory of different size of Label materials for the print shop(center) owners.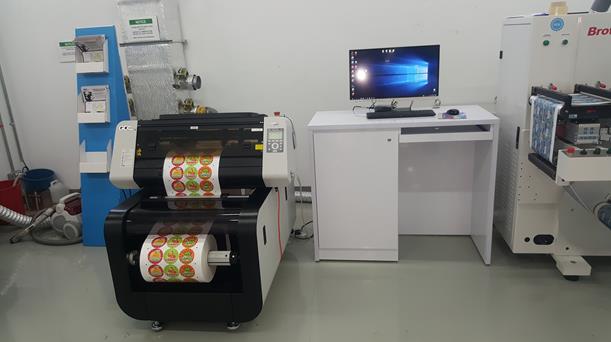 As the increasing of online business, it is a trend that short run printing and finishing solution is in strong demand. Label Express makes it possible for HP Indigo's owner to be ahead of the game and remain competitive even for short run orders. The demo Label Express will keep in the COE, HP for the future events to come.

For more product information and related video, you can refer to the following link: https://www.gccworld.com/goods.php?act=view&no=62.