FlexiPRINT 12 - More Control, More Productivity and More Accuracy
GCC, a global forefront equipment-manufacturing provider in the visual communication industry, is pleased to announce FlexiPRINT 12, a total design and RIP solution for printer, will be available in May 2019.
FlexiPRINT- GCC Edition software, which is designed to increase your productivity with the intuitive interface, offers the optimum tools to streamline your print process for your printing production. A comprehensive bitmap, vector, text & effects tools make design easy and simplifies your workflow allowing you to do any types of jobs you want. The new FlexiPRINT 12 enhances your profitability with efficient tools and features for better control, higher productivity and greater accuracy.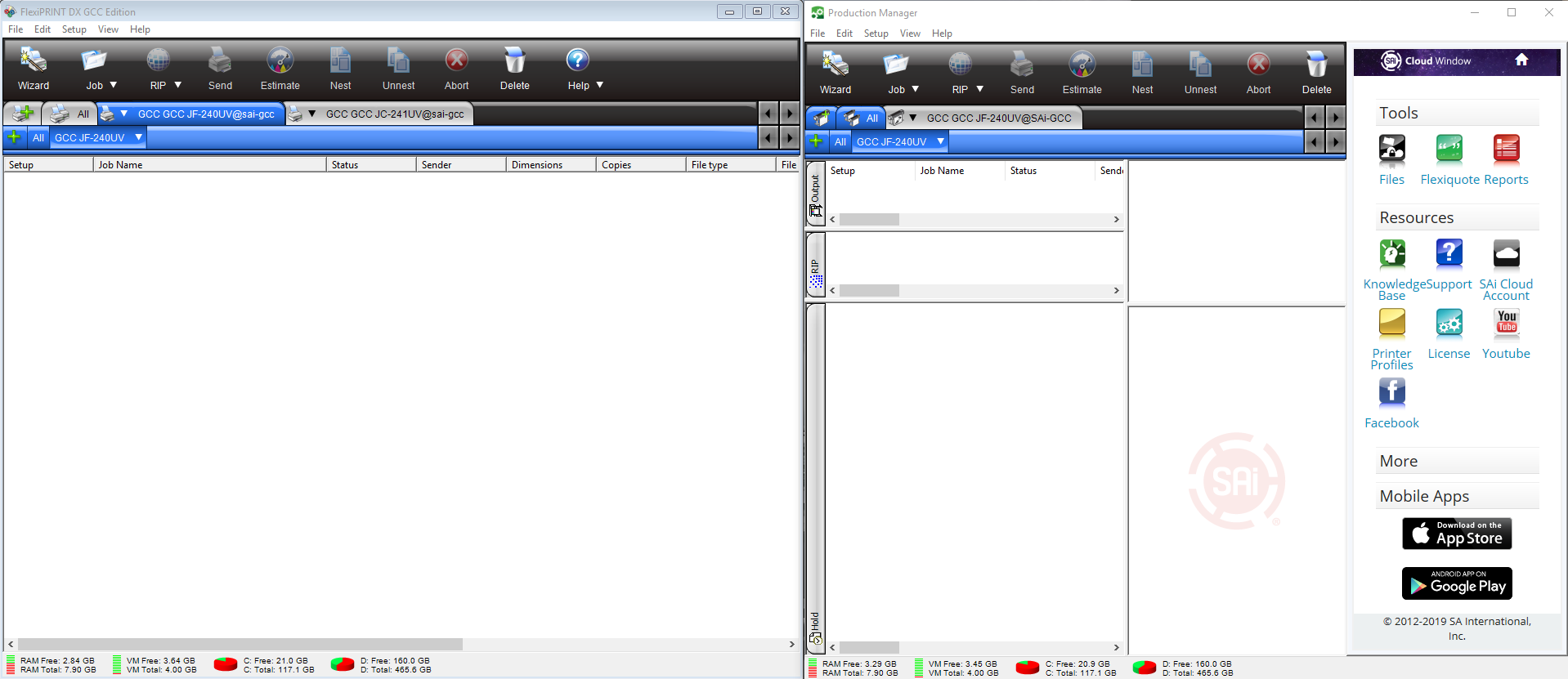 What's New in FlexiPRINT 12 - more control, productivity and accuracy
• Easily manage artwork changes and approvals using the Artwork Approval Tool
• Worry-free computer upgrades for Windows 10, 8, and 7
• Check in while on-the-go with Cloud Storage and Mobile App
• Save time with Banner & Canvas Finishing tools for grommet and stitch marks, folds, and bleeds
• Use QR, Data Matrix and bar codes along with the Auto Serialization Tool to easily create a series of variable-data print jobs
• Print with metallic and white inks more easily with new settings to apply Choke or Bleed for each spot ink channel
• Increase automation and produce tiled print jobs more quickly by applying presets to job tiling settings
• Print more vibrant reds, greens and blues with CleanColor™ for pure hue
• Get smoother printed gradients using the Stochastic 2 dot pattern
• Match spot colors more easily with the updated PANTONE COLOR MATCHING SYSTEM library
System Requirements
Operating system: Windows 10 professional
Ram: 4 GB or more
Screen resolution: 1152 x 854 minimum, with 16-bit color or higher
Install space: 1 GB free for base program + extra install space for ICC profiles
Working disc space: 4 GB
Note: Internet connection required for cloud window features and services as well as license activation
For more product information, please contact local GCC sale representatives in your area or visit www.gccworld.com.