GCC is helping to prevent the spread of COVID-19 by using the portable face mask storage clip to extend the use of face masks. We aim to provide laser users around the world a quick and easy way to create the portable mask storage clip by GCC LaserPro laser engravers. Owing to the mask shortage, one mask may need to be used repeatedly. Using mask storage clip is a clever idea for extended use of masks, temporary storage and easy to carry.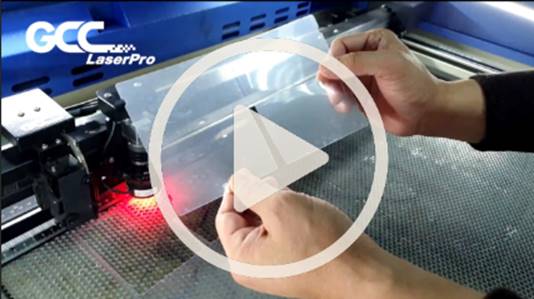 The laser machine Spirit GLS Hybrid 100W used in the video shows how to set different parameters to do laser cutting and folding lines. Download the DIY file from the link below, take a plastic file folder and make a portable mask storage clip for you, your family and friends. For more information about the GCC LaserPro engravers, please visit Laser Engraving Products.

GCC continues to provide updates and supports via web, social media and email during this difficult time. We keep operating our business and contribute to society wherever needed. Please don't hesitate to contact us with any requests or concerns.