In response to the environmental protection, GCC hereby announce the cancellation of the installation disc for all GCC products. GCC will gradually transfer installation CD disc to download directly from GCC website.
GCC will provide physical installation disc and digital files on GCC website simultaneously for three months. The following notification note will be included in the accessory box to direct GCC users to download User's Manual & Drivers from the download area of GCC website. The installation disc will no longer be available from Oct. 01.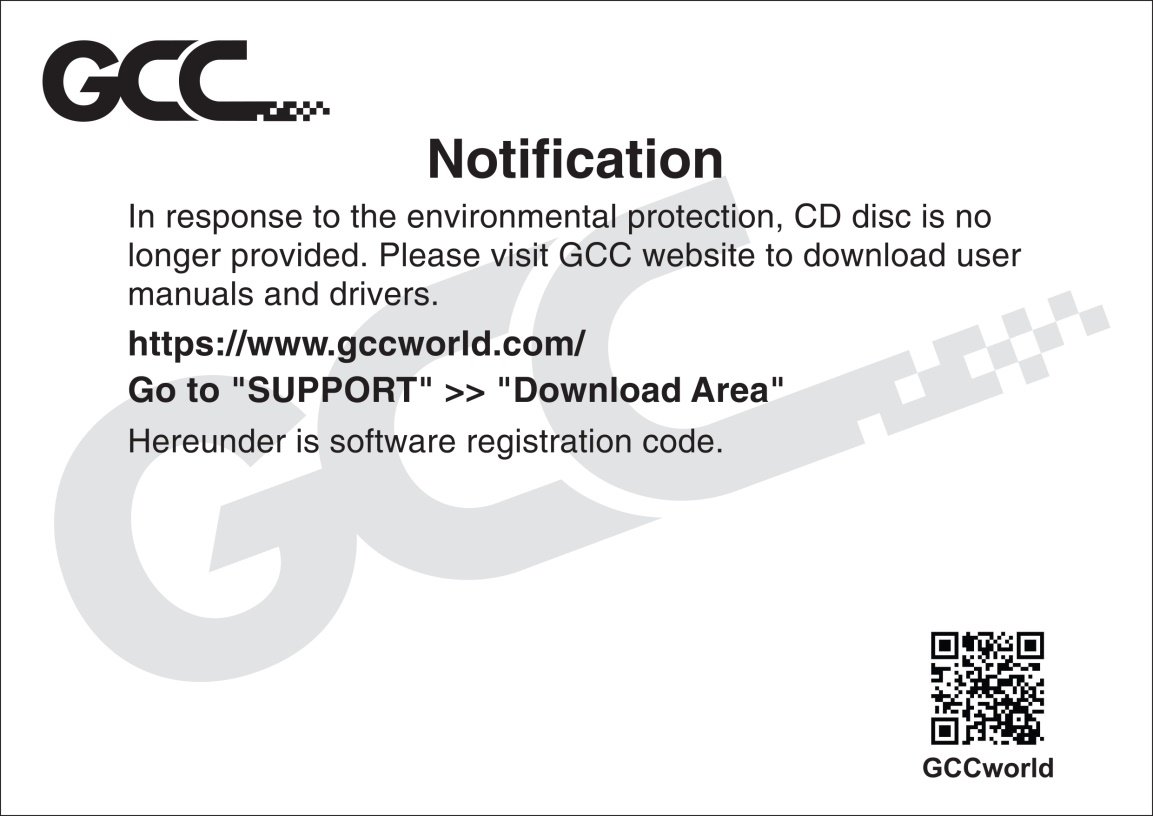 Drivers and manuals are available for download on GCC website at the Download area under Support menu started from Jul. 01 at below address https://www.gccworld.com/download.php
Considering UV, DFS and StellaMARK software are too big to download, we will still offer installation discs for these products.
Visit us at www.gccworld.com for more information or contact local GCC sale representatives in your area for any inquiry.
Sincerely,
GCC Team