Dear Esteemed GCC Customer,
Have you ever gotten into trouble with losing voucher code or activation code of GreatCut and don't know how to retrieve it?
GCC have launched a new online service that user can easily get back voucher code from GCC Club (http://club.gccworld.com). If you have ever registered GreatCut online (http://gccvoucher.eurosystems.lu), you can retrieve your voucher code by filling your original email address in the new online service.
Please follow the step by step instruction below:
Step 1: Login to GCC Club
Please note if you are not the member of GCC Club, please complete the registration first to be the member of GCC Club.


Step 2: Find the "GreatCut voucher code" in the sidebar and click it.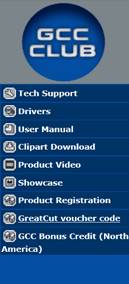 Step 3: Fill original email address into the email field that is registered for GreatCut.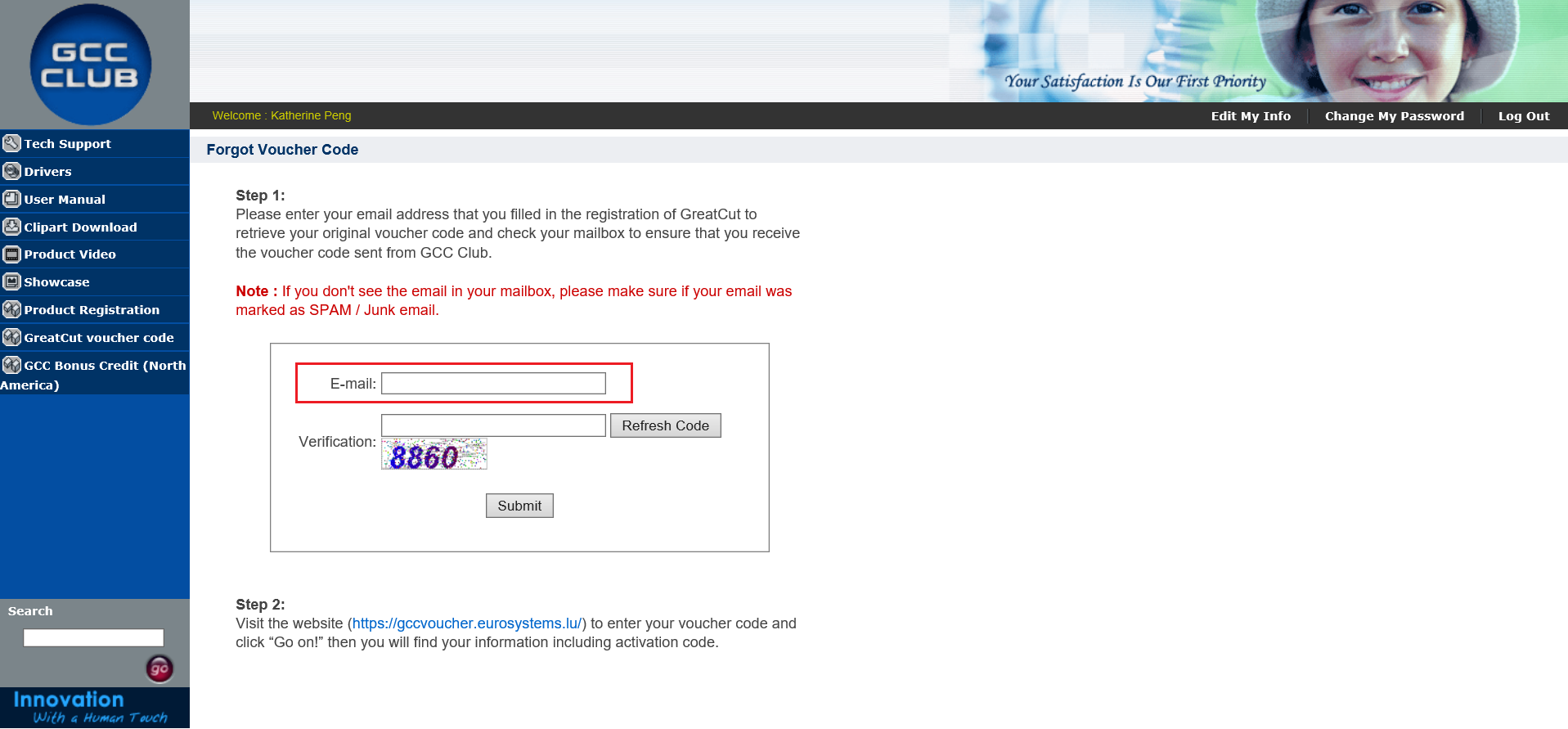 Step 4: Check your mailbox to ensure if you receive the voucher code sent from GCC Club.
Step 5: Visit the website (https://gccvoucher.eurosystems.lu/) to enter your voucher code and click "Go on!" then you will find your information including activation code.