Dear Esteemed GCC Customers,
We are pleased to inform you that GCC Web Shop (https://www.gccwebshop.com/) will OPEN on the 1st of December.
GCC Web Shop offers numerous types and varieties of materials which include laser (cutting/engraving type) plastics, low odor rubber for laser processing, PVC free vinyl, sandblast, and more! GCC Web Shop provides a convenient, organized and systematic shopping experience and environment so that customers can easily find high-end quality and top-of-the-line materials to suit their needs. GCC Web Shop aims to open unlimited possibilities to its customers with its vast collection of materials to choose from.
Furthermore, for the upcoming launch newest machine E200 in December, 2020, GCC Web Shop will provide a specific area designated for E200 materials with barcode stickers on their surfaces separating them from regular materials.

We will continue to update our website to add more materials of different varieties.
How to be a member of GCC Web Shop?
Only GCC distributors are qualified to join the membership.
First, our website will use a system that will automatically build all of our distributors' information with their original distributor ID numbers so that distributors won't have to register again. Then, each distributor will receive an email notification to activate his account by setting it up with password.
(Please note: GCC won't be able to assist its distributors with passwords setup due to privacy and security reasons.)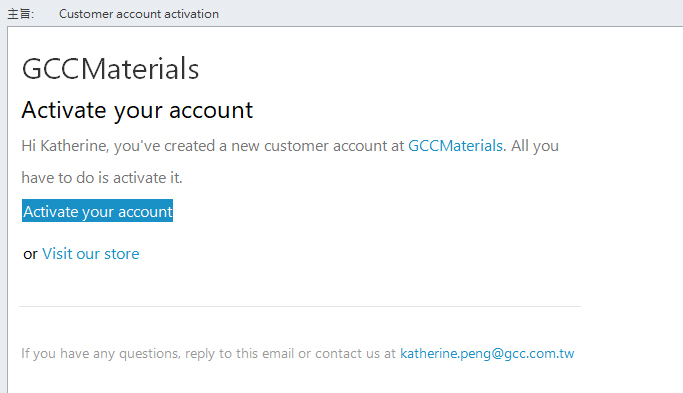 If distributor didn't receive an email, please contact GCC. We will then send the activation notice again through email or distributors can register by themselves by filling their distributors' ID numbers out on our website. We will review distributor's information once application is received.
For more Q&A, please find here: https://www.gccwebshop.com/pages/faq
Hope you enjoy your shopping on GCC Web Shop!!