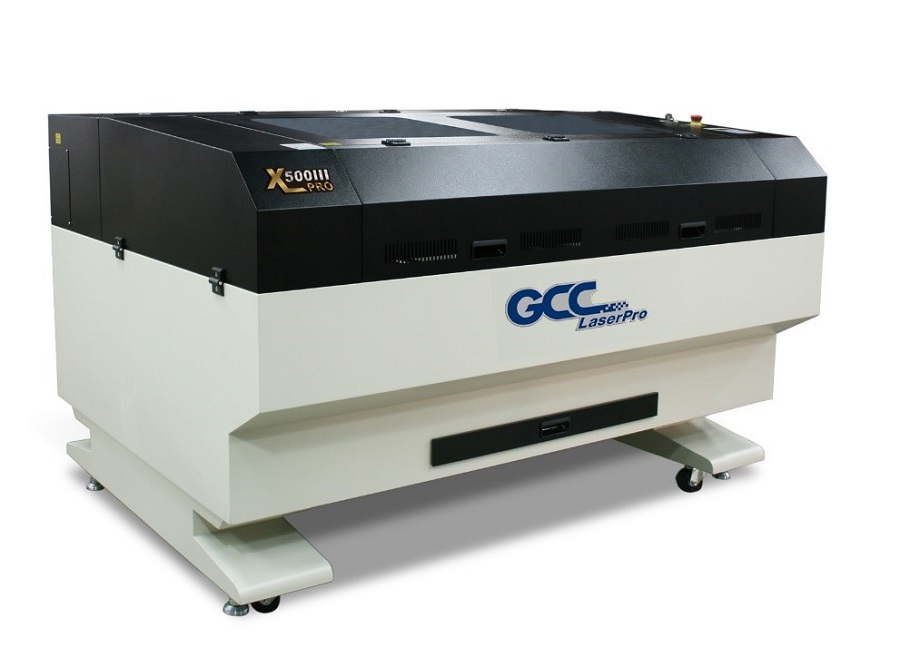 GCC, a global forefront equipment-manufacturing provider in the visual communication industry, is pleased to announce that GCC X500III Pro is now available.
The GCC LaserPro X500III is a smart choice for laser cutting and engraving, providing high power wattage for quality cutting and outstanding throughput. Now, the advanced version - X500III Pro is officially launched and we are glad to announce that adding one 1.6X beam expander to X500III Pro is a key to achieve the uniformity of line width and spot size. The carriage design is upgraded at the same time to elevate the quality on X500III Pro.
The vector & cutting quality of X500III Pro is enhanced thanks to an advanced mechanical system, and we believe that X500III Pro can help you expand market share and meet customers' expectations.
The GCC X500III Pro has the following unique features:
Spacious working area: 51.1 x 36.1 in. (1300 x 916 mm)
Available in 100W, 130W and 150W
1.6X beam expander for uniform line width and spot size
Superior engraving capability compared to similar products in the industry.
GCC LaserPro's intuitive and feature-rich Windows driver allows direct output from user-familiar graphic design software including Corel Draw, Illustrator, AutoCAD, etc.
Optional external Interface Control Board allows users to set up GCC laser machines for communication with external peripherals to form an automatic production workflow
To discover more, please contact your local sales representative or visit https://www.gccworld.com/.