In the recent years, Chinese cutting plotters appear getting the upper hand to grab market share globally by their destructive prices. It is not surprising that most of the foreign suppliers have ants in their pants and lose ground on a large scale from the most fierce competition market, China.

Whereas in China, GCC's cutting plotter total sales figure hit record high in the last decade with year-over-year growth rate up to 125% till May in 2021. Let's find out how this could be happening from an interview with GCC's exclusive distributor "FX Automation" Mr. Ernie Lin.

Chinese cutting plotter market in a nut shell

GCC's Jaguar V model has the advantages for its long tracking accuracy, high speed as well as high blade pressure, so we hold ground in the premium market like traffic sign, stencil and sandblasting cutting to avoid bringing a knife to a gunfight in the slow growing and fierce price competition signage market." cited by Mr. Lin. While, he admits, the business stood still for years and he had ordeals to keep the cutter business growing until new materials of TPU for car wrapping emerged.
Introduction of TPU application in China

Thermoplastic polyurethane (TPU) protection films were first introduced by 3M, Sun Tek and Vkool in the 2010s to China that applied to the luxury car with the advantages of transparent, anti-scratch, self-healing, and self-brightening."I have seen dollar signs of this new application because TPU film car wrapping workflow was used to be cut and paste manually which is time-consuming and expensive. Along with the well-established software developed by TPU materials suppliers, templates from the automobile can be generated swiftly and TPU films can be cut by vinyl plotter afterwards. Hence, 60% of labor and 20% of material's cost can be saved." quoted Mr. Lin and shared us with a video of the entire TPU film wrapping workflow and cut by Jaguar V https://bit.ly/2Us3Wj5
"At the beginning, the market is not fully convinced that TPU film cutting via cutting plotter will be a sure bet because it requires section cutting connection with accuracy, no visible tracking mark remains, possible static discharge, and a synchronized roll feed & take-up system to make the entire system fully automatic." Mr. Lin addressed with smile and said that "I really appreciate the effort of quick pace of support from GCC's PM and RD team. Within few months of our intensive communication between materials supplier and GCC's RD team, a tailored-made model of Jaguar V was unleashed in 2018 which met the industry's criteria and bring productivity and efficiency to the car detailing industry. As a result, Jaguar V has become the benchmark in the car wrapping industry."

Jaguar V prevails in the TPU film application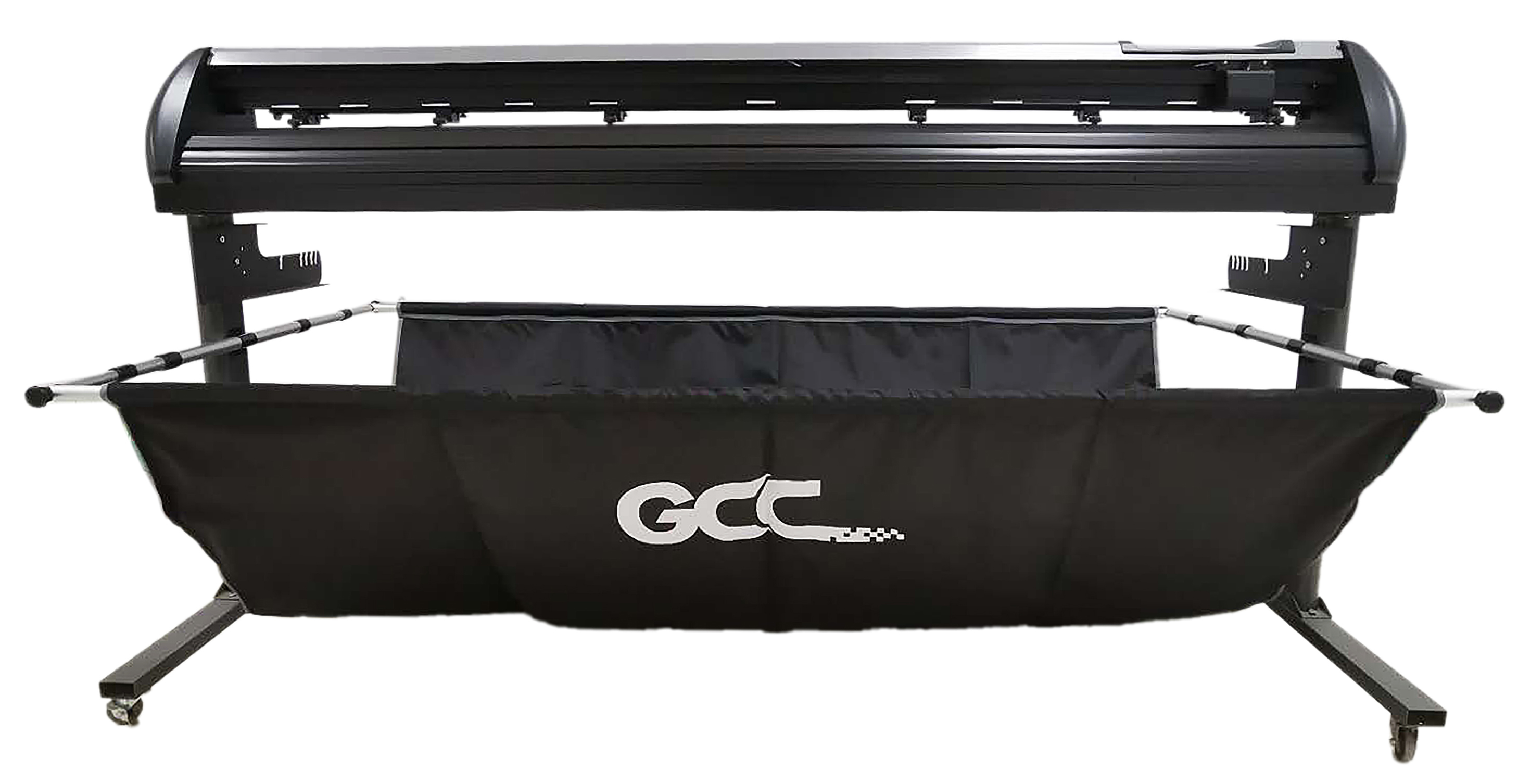 "The initial sales figure of Jaguar V did not go as good as we have expected because TPU film was only affordable among supper car's users like Bentley, Porsche, and Maserati owing to its high budget starting from $4000 USD per car. What brings cherry on the cake is when Chinese suppliers successfully develop TPU film and software with 50% to 60% lower price (with shorter warranty of 5 years v.s. 10 years warranty from imported TPU) which drives stronger demand. So, car owners not only from BMW, Mercedes-Benz but also from Toyota and Tesla can afford it."
There are 7 top branded TPU materials' suppliers showcased Jaguar V as key equipment for car wrapping solution during the 2021 CIAA exhibition in Mar. https://www.ciaacexpo.com that boosted high brand recognition and demand. "Without a doubt, we see major uptick for sales Jaguar V after we build up close cooperation with those Chinese TPU suppliers. The sales figure of Jaguar V surged with projected growth rate of 200% v.s. the previous year." Cited Lin with excitement.

Can the success of TPU application business be copied to the rest of the world?

Mr. Lin said that "It really depends on the consumers' preferences in each individual country and the mindset of the industry to accept automatic TPU cutting via vinyl cutters. For example, asides from luxury car in the premium market segment for full car wrapping, there are also demand of TPU for partial car wrapping on bumpers, engine boards or/and side doors of the SUV and Pickup cars in Western countries to protect their paints free from scratch or hit by small stones when they are off road."
"The TPU film solution provides lucrative business opportunity for car dealers as well as car beauty salons with average gross profit rate of 40%. So, a lot of players in car detailing industry jump on the bandwagon to follow suit. While, the outreach efforts together with materials suppliers are key to be successful. American suppliers have international marketing presence and strong technical support which shall be good partners to work with. In addition, they have not only solution for TPU film but also popular window Tinting film. GCC's Jaguar V model is also the ideal equipment to fill the shoes of such applications. It would create a synergy to have one vinyl cutter handle two kinds of materials in one shop" quoted Mr. Lin. For details of the window tinting application, visit https://www.gccworld.com/knowledge.php?act=view&id=68
"If more affordable materials and software are needed for TPU films, I am more than happy to build a bridge between top branded Chinese material suppliers and GCC's global cutter dealers. Their software contain sufficient auto models' templates as well as English User Interface" Mr. Lin ended the interview and encourage interesting GCC's cutter resellers to contact their sales reps. to obtain further details.