GCC, a global forefront equipment-manufacturing provider in the visual-tech industry, is excited to introduce the GCC LaserPro 3DS series laser marker.
StellarMark 3DS series is integrated with a 3D scan head, which allows users to process round / cylinder objects with ease. The scan head provides a 300 x 300 mm working area and the focus range is 100 mm.
The system is an all-in-one design (only for 20 W / 30 W), allowing easier and fast integration into the production line to meet every customers' needs.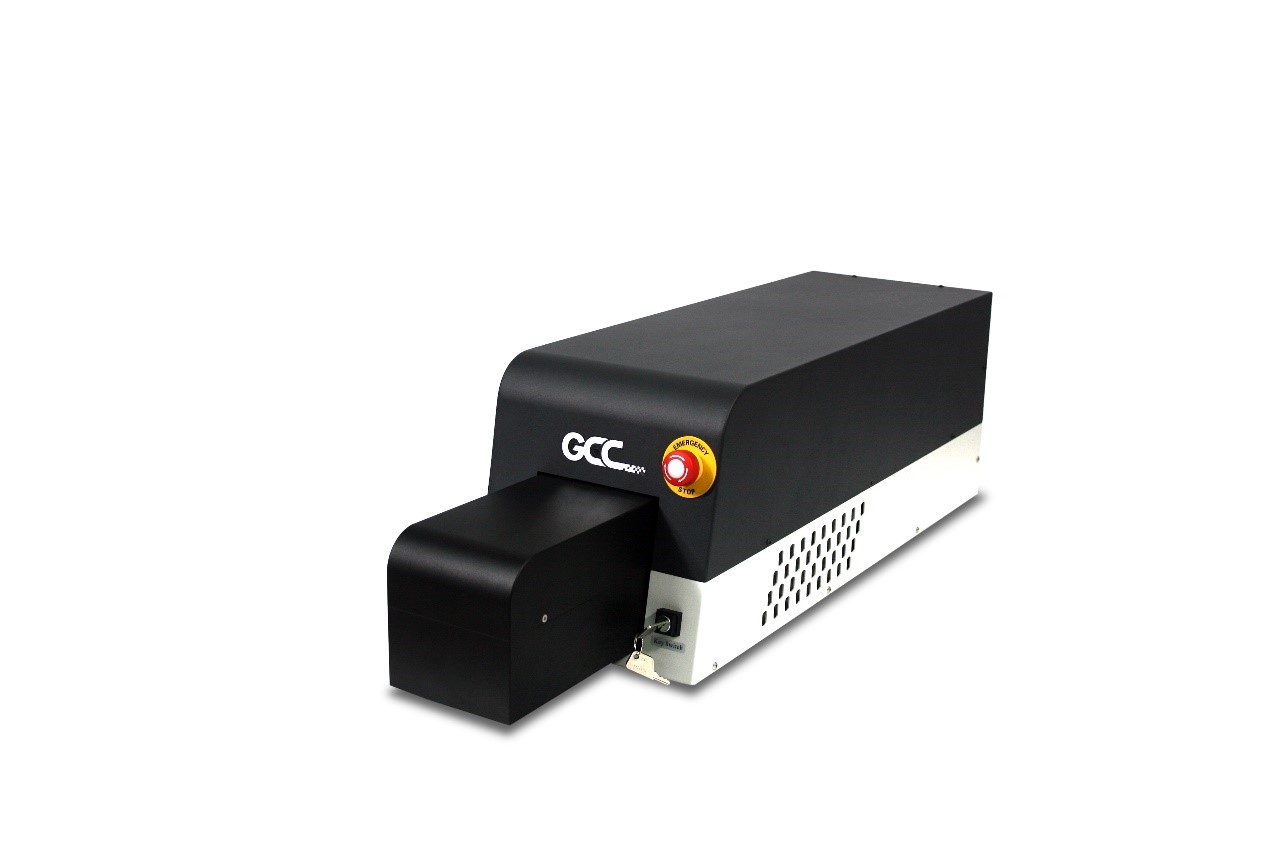 Key benefits of GCC LaserPro 3DS series laser marker:
3D scan head which can support curve/cylinder objects marking.
Fiber laser available in 20W / 30W / 50W configurations.
Easy integrate with the product line thanks to the all-in-one design (only 20/30W).
300x300mm working area to meet your application needs.
Indispensable G-Mark software support 1D, 2D, text, logo marking.
Compatible for LFCII, and LFC D (desktop workstation)
For more product information, please contact local GCC sale representatives in your area or visit www.GCCworld.com.
About GCC
GCC, a global leader in professional large format UV curable inkjet printer, laser engraving/cutting/marking systems, vinyl cutting equipment, provides businesses, governments, and consumers with innovative and reliable solutions. Headquartered in Taipei, Taiwan, GCC has branch offices in Walnut, CA and Capelle a/d IJssel, Netherlands. With over 100 current and pending worldwide product patents and trademarks, GCC has earned a worldwide reputation for innovation, quality and reliability in the awards & recognition, sign, personalization and manufacturing industries.