GCC is thrilled to announce the launch of the Jaguar V-163/LX, an upgraded version of our highly acclaimed Jaguar V-160/LX model. This new release incorporates significant enhancements that further elevate the cutting experience for our valued customers.
One of the notable improvements in the Jaguar V-163/LX is the expanded accepted media width. While the Jaguar V-160/LX accommodated media up to 1600mm (63in.) in width, the Jaguar V-163/LX extends this capability to 1627mm (64in.). This enhancement not only expands the accepted media width but also unlocks a bunch of creative print and cut applications when paired with compatible printers.
Additionally, the Jaguar V-163/LX introduces an optional roll to roll system, providing enhanced convenience and versatility for car restyling, PPF, window tint, and signage (print & cut) applications. With this feature, users can seamlessly manage continuous roll media, eliminating the need for manual intervention and maximizing workflow efficiency. The roll to roll functionality opens doors to increased productivity, making the Jaguar V-163/LX an invaluable asset for businesses.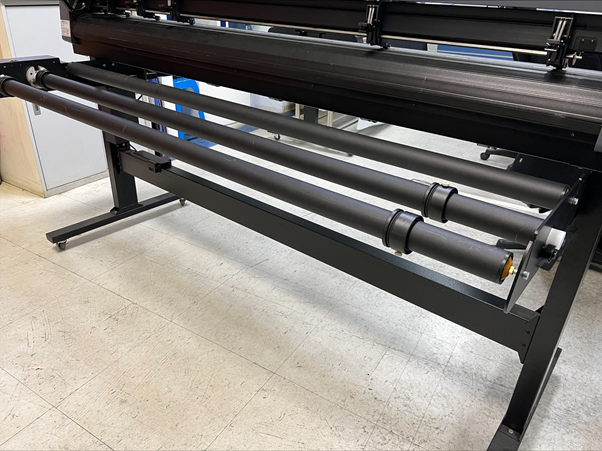 The Jaguar V-163/LX retains the exceptional performance and reliability that our customers have come to expect from our Jaguar series. Its cutting-edge features, combined with our commitment to continuous innovation, position the Jaguar V-163/LX as the premier solution, delivering high-quality cutting results.
To learn more about the Jaguar V-163/163LX, please visit the website or contact our dedicated sales team.