GCC, a global forefront equipment-manufacturing provider in the visual communication industry, is excited to introduce the AR-24 Cutting Plotter. If you are looking for an entry-level cutting potter to do professional jobs, never doubt that AR-24 is your right choice! GCC has launched AR-24, the most economic vinyl cutting plotter that ensures high cutting quality, available in 60 cm (23.6 in.).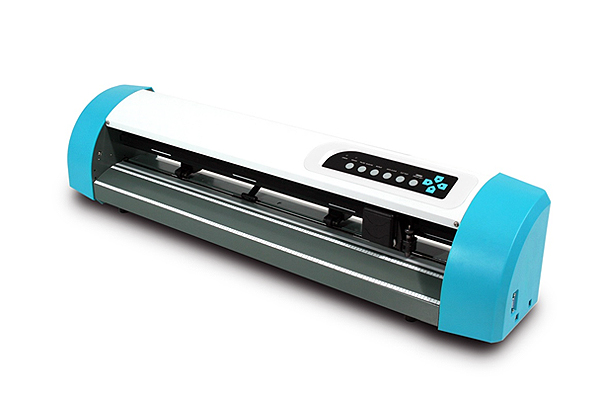 Equipped with a maximum of 250 gram cutting force and 27.8 ips (552 mm/sec) cutting speed, the AR-24 Cutting Plotter offers great features at an affordable price. AR-24 is the best choice for stay-at-home hobbyists, as well as sign, apparel decorating, and craft business start-ups. AR-24 provides sign makers with superior quality, solid reliability and unmatched value.
Highlights:

Up to 250 gram of cutting force

To satisfy a diversity of applications, the GCC AR-24 Cutting Plotter furnishes 250 gram of cutting force to accommodate a wide range of materials, including vinyl, vehicle stickers, cardboard, and window tint films.

Up to 552 mm/s of cutting speed

Working time affects your budget as every minute counts; hence AR-24 features precision accuracy for high efficiency vinyl cutting.

Equipped with GreatCut 3 that streamlines the workflow

GreatCut 3 will be included in AR-24. GreatCut 3, which supports the most commonly used design software, optimizes the applicability of different projects with a simplified working process.

Guaranteed 1 meter tracking

AR-24 is composed of the finest parts as every other GCC cutter. It comes with a stable drum that can guarantee 1 meter tracking to ensure quality output and avoid wasted materials and costs.
For more product information, please contact local GCC sale representatives in your area.
About GCC
GCC, a global leader in professional large format UV curable inkjet printer, laser engraving/cutting/marking systems, vinyl cutting equipment, provides businesses, governments, and consumers with innovative and reliable solutions. Headquartered in Taipei, Taiwan, GCC has branch offices in Walnut, CA and Capelle a/d IJssel, Netherlands. With over 100 current and pending worldwide product patents and trademarks, GCC has earned a worldwide reputation for innovation, quality and reliability in the awards & recognition, sign, personalization and manufacturing industries.