GCC, a global forefront manufacturer in the visual communication industry, is glad to share our tradeshow video and photos.
GCC America took part in 2015 NBM Long Beach show and GCC LaserPro Spirit GLS laser engraver was featured in NBM tradeshow Instant Replay.
The Spirit GLS is GCC's flagship machine. See some examples of engraved materials in this video.
Available in every corner of the world, GCC products can be found in 2015 Fespa Africa as well. Bill Jen (right), the manager of GCC Europe took photos with our partners, Mr. Nardus Mouton and Mr. Cobus Jerling (left to right).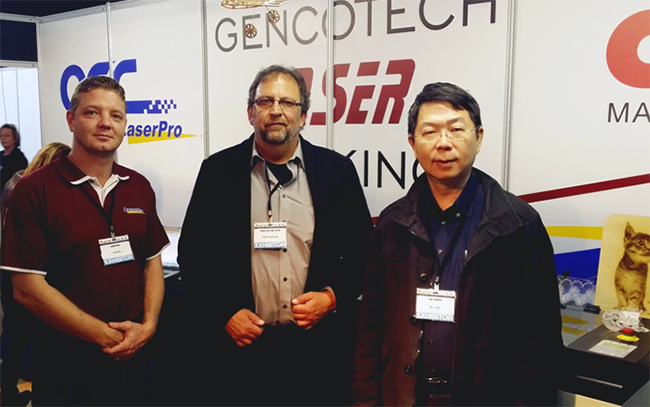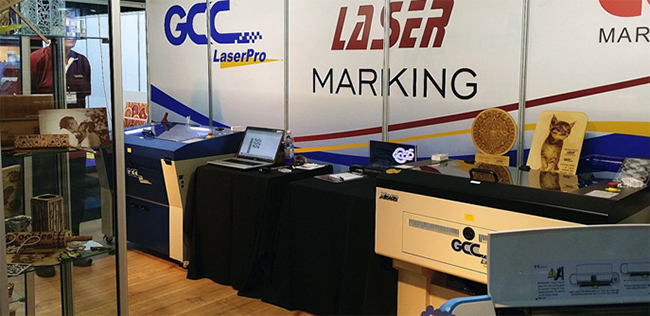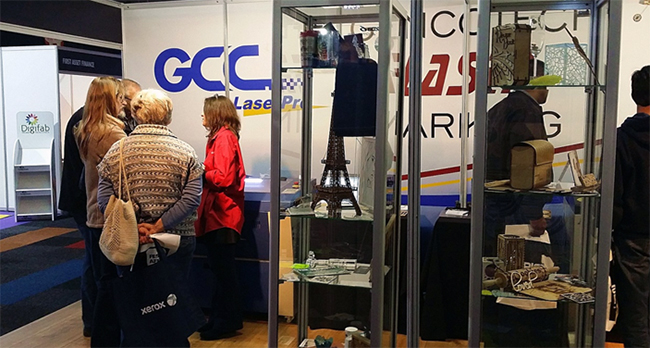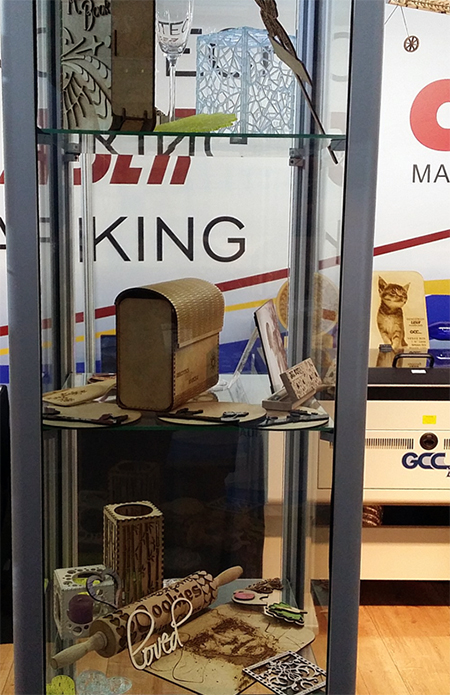 If you need more prodcut information or need any assistance, please visit www.gccworld.com