GCC, a global forefront equipment-manufacturing provider in the visual communication industry, is excited to release Sure Cuts A Lot for all GCC cutters.
"Sure Cuts A Lot" is a handy software program that helps you to cut your favorite shapes with your GCC cutting plotters in a few simple steps. Whatever special fonts, custom artwork, graphic designs that are imported, or even images printed with registration marks for contour cutting, GCC cutting plotters can perfectly complete the cutting tasks. Sure Cuts A Lot supports five languages—English, French, German, Portuguese, and Spanish.
Both Apple Macintosh and Windows PC users can benefit from Sure Cuts A Lot as it runs on both operating systems. If you are using Mac OS X 10.6 - 10.10, you can output through this useful software to your GCC cutter directly now! If you are a Windows user, in addition to GreatCut, you can choose SCA to output your objects as it is more flexible and more convenient.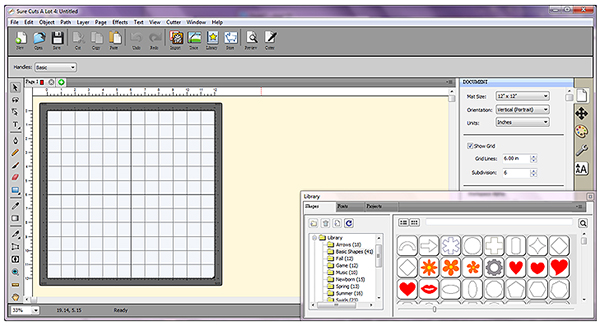 System Requirements
Pentium processor-based PC or compatible computer (Windows)
Windows XP/Vista/7/8 (Windows)
Intel based Macintosh (Mac)
Macintosh OSX 10.6 - 10.10 (Mac)
512 MB of RAM or above
Minimum 50 MB of available hard disk space
USB Port 1.1 or 2.x
For more product information, please contact local GCC sale representatives in your area or visit www.GCCworld.com.
About GCC
GCC, a global leader in professional large format UV curable inkjet printer, laser engraving/cutting/marking systems, vinyl cutting equipment, provides businesses, governments, and consumers with innovative and reliable solutions. Headquartered in Taipei, Taiwan, GCC has branch offices in Walnut, CA and Capelle a/d IJssel, Netherlands. With over 100 current and pending worldwide product patents and trademarks, GCC has earned a worldwide reputation for innovation, quality and reliability in the awards & recognition, sign, personalization and manufacturing industries.