GCC, a global forefront equipment-manufacturing provider in the visual-tech industry, is proud to launch the new GCC LaserPro logo.
Inheriting the basic elements from the previous logo, the new GCC LaserPro logo (shown below) simplifies the design and color, making it more pure and modern. The new GCC LaserPro will be used on products for laser engravers/cutters/markers, the website, brochures and other related promotional items.
"Our new GCC LaserPro logo represents transformation and simplicity, as GCC persists in providing our customers with the simplest and most user-friendly features, interfaces and operation while we are on a journey of innovation and improvement," said Mira Wu, MarCom manager of GCC, "the project of updating all our marketing literature, web presence, and machine logos with the new design is in hand and will be completed soon."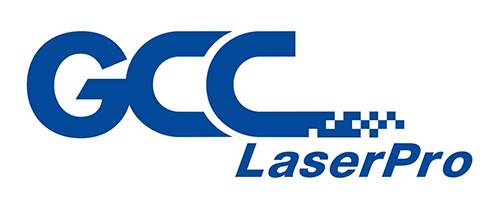 Furthermore, to set GCC LaserPro products apart from the competition, instead of frequent and ordinary logo materials, an Electroluminescent (EL) logo is going to be used for a number of models including Sprit series (Spirit, Spirit LS & Spirit GLS), S290LS and FMC 280 that will be available around Q3-Q4 due to inventory management.

"We are very excited about our new GCC LaserPro logo and we love to have it on our entire laser Product line," said Joan Kang, product manager of GCC, "Also, the release of the new Electroluminescent logo makes our product more sophisticated and unique; it also shows that GCC LaserPro already plays a key role in the industry for bringing the most innovative and functional products to the market; yet we will still make every endeavor to enhance our overall product performance from the inside out."
For more product information, please contact local GCC sale representatives in your area or visit www.GCCworld.com.
About GCC
GCC, a global leader in professional large format UV curable inkjet printer, laser engraving/cutting/marking systems, vinyl cutting equipment, provides businesses, governments, and consumers with innovative and reliable solutions. Headquartered in Taipei, Taiwan, GCC has branch offices in Walnut, CA and Capelle a/d IJssel, Netherlands. With over 100 current and pending worldwide product patents and trademarks, GCC has earned a worldwide reputation for innovation, quality and reliability in the awards & recognition, sign, personalization and manufacturing industries.