GCC, a global forefront equipment-manufacturing provider in the visual communication industry, is glad to announce the launch of Spirit GLS Hybrid, a dual-laser model to add to the laser engraver lineup.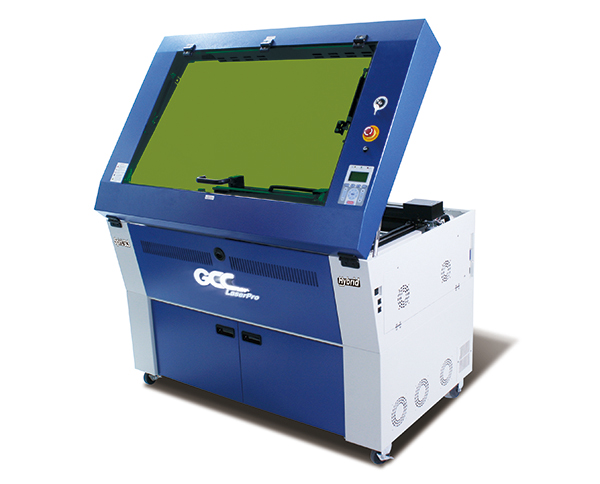 In succession to the designs and quality of the Spirit series which have received hordes of accolades, Spirit GLS Hybrid has further upscaled its capability with 30-100W CO2 laser and 30-50W fiber laser dual tubes incorporated in one laser machine. Making engraving, cutting, and marking on both organic and metal pieces possible now, Spirit GLS Hybrid will expand your business into the metal and industrial fields.

The dual-laser technology of Spirit GLS Hybrid allows users to specify laser types per different color pens during Windows driver setting. The laser system will then switch automatically between laser tubes within one job. No optics change or manual adjustment is needed when switches happen between laser firings.

In addition to the dual-laser technology, Spirit GLS Hybrid also incorporates several improvements into its designs, including the Red Pointer Alignment feature, new GCC LaserPro EL logo and removable exhaust duct.
New GCC LaserPro EL (Electro Luminescence) logo with a stylish shine
Red Dot Pointer Aligned with laser beam: Extra beam combiner to align red pointer with laser beam. What you see is what you get!
Removable Exhaust Duct: Easy access for cleaning dust accumulated in the exhaust duct on a regular basis helps maintain the ventilation efficiency and job quality.
Ethernet and optional Wi-Fi connectivity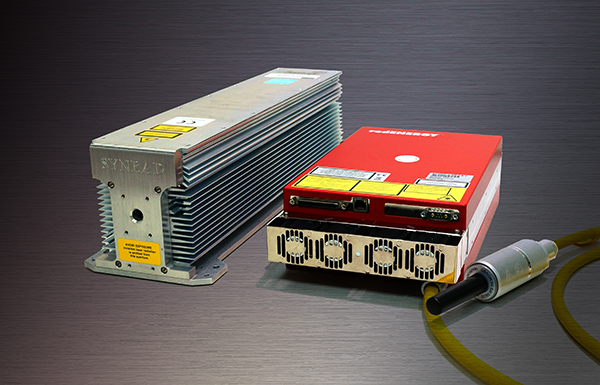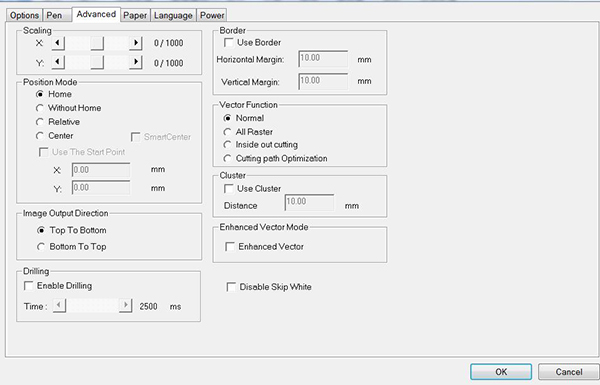 GCC LaserPro Spirit series laser engravers are known for their unbeatable 256 grayscale level engraving and cutting quality. More than that, the Spirit series also features True AutoFocus to locate the precise focus point with one button. The print driver is also designed with rich features like SmartCENTERTM, TrueImageTM, DeFocus, Bridge Cutting, Air Assist programmable by pen, Vector Path Optimization, Skip White, and more.
For more product information, please contact local GCC sale representatives in your area or visit www.GCCworld.com.