Become an Expert in PPF Business with GCC Vinyl Cutter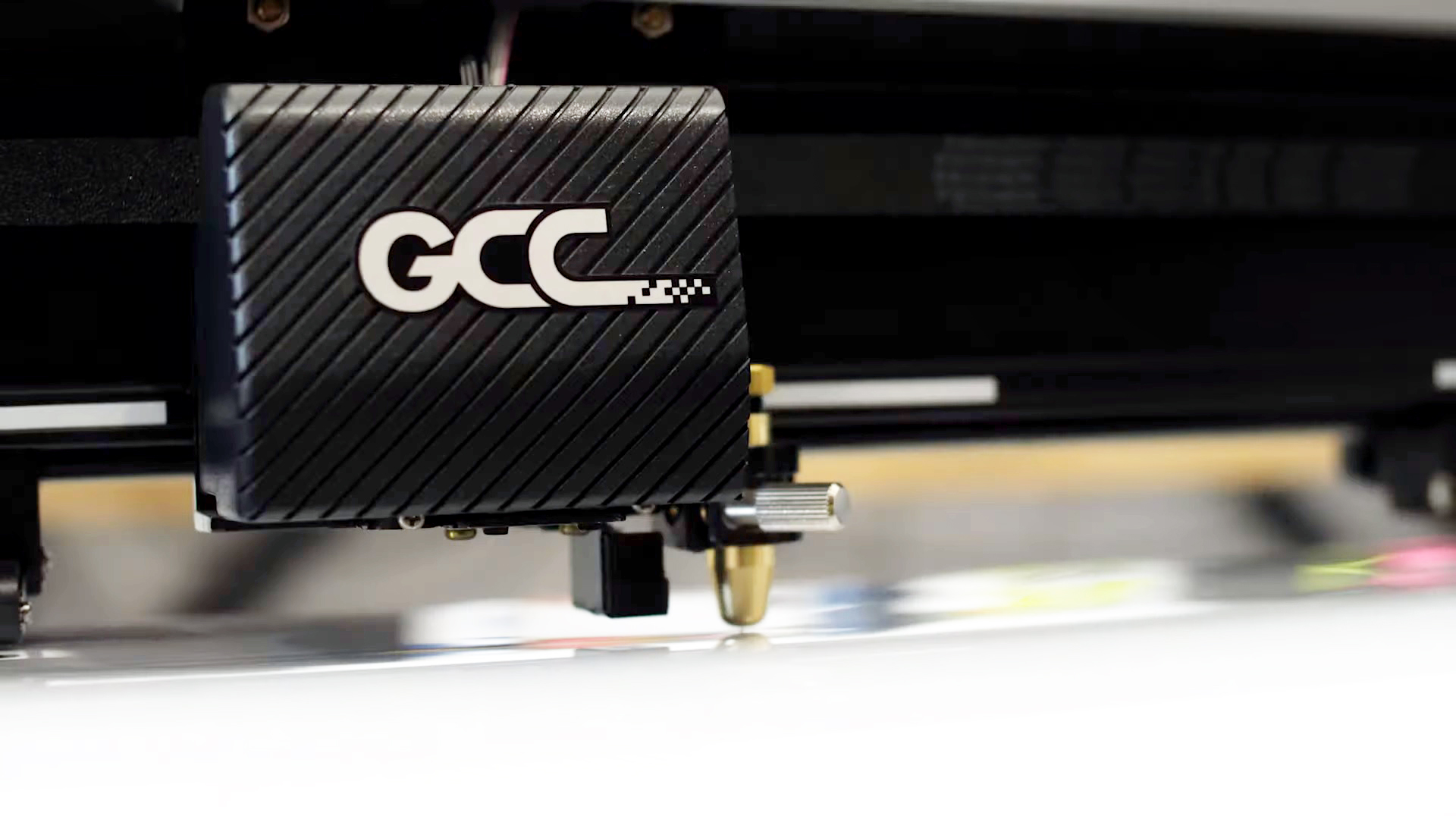 Everything from road tar and bird droppings, to surface scratches, stones, and all manner of oxidization and discoloration can be blocked by paint protection film (PPF), and consequently the demand for PPF has increased in recent years as it protects a car owner's investment, and saves money on costly repairing and repainting.
Machine-cut and hand-cut PPF patterns have their advantages and disadvantages. In terms of efficiency, machine-cut can save 60% of labor, 20% of material costs, and more than 30% of handling time. Using a vinyl cutter, you can cut patterns for car window film, PPF, vinyl, and more. This fast and accurate process enables you to handle more customers each day and maximize profit margins.
Choosing the right vinyl cutter is extremely important if you want to make your store as efficient and productive as possible. GCC high-end vinyl cutters, RX II and Jaguar V, meet the demands of high volume window tint jobs and paint protection film applications! It will speed up the installation process and create a perfect and transparent protective layer to protect your car.
From the video below, our Taiwan partner X Auto Technology, who is also a general agency from Grafityp, greatly appreciates the advantages of GCC RX II in PPF cutting, and points out the reasons why he chose this vinyl cutter:
Multi-Pressure Pinch Rollers for dealing with different materials.
Cutting speed and rolling speed can be adjusted separately which saves process time.
The great ability in cutting intricate curves, especially for car edge chamfers or corners.
Excellent GCC support and service.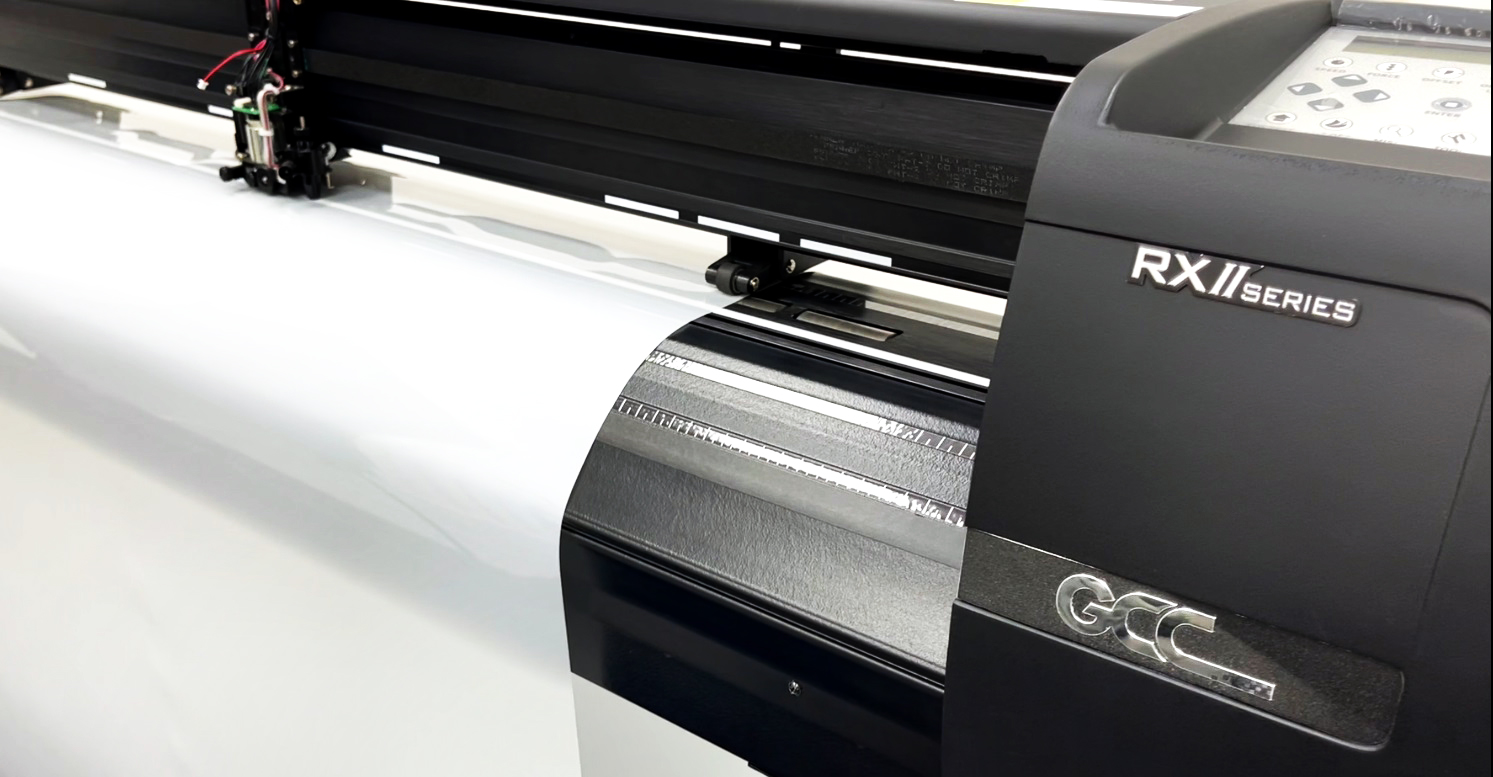 (https://reurl.cc/b2rG6M)
In another video, our USA customer Authentic Details uses GCC Jaguar V to cut PPF for luxurious automotive such as TESLA. GCC Jaguar V features a maximum cutting width of 1570 mm, 600g cutting force and 1530mm/sec cutting speed, a servo motor and the guaranteed 10 m tracking capability that make a Jaguar V to be a great tool for Authentic Details to work on PPF cutting easily and smoothly.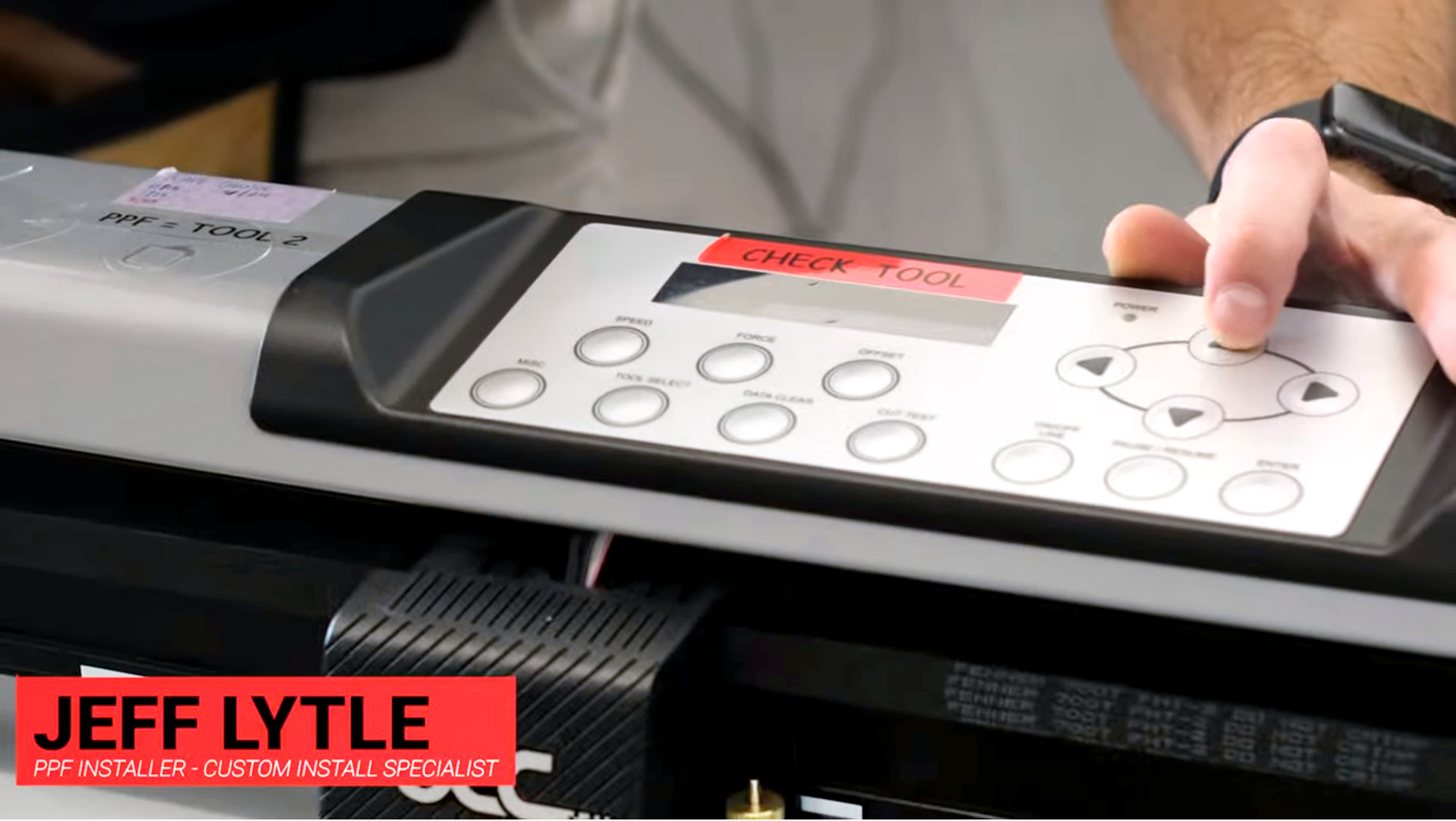 (https://reurl.cc/zZar87)
Cutting PPF through GCC RX II and Jaguar V lead to a better fit, better overall protection, and can make the installation process much faster than manual cutting. Now, with the support of software containing various car models, the edges and corners - some of the most vulnerable places to be damaged by road debris, along with those screw holes and cavities, will be perfectly handled by a machine-cut PPF installation as it has been cut to a precise measurement.
About GCC
GCC, a global leader in professional vinyl cutting equipment, laser engraving/cutting/marking systems, UV inkjet printers, and digital finishing equipment, provides businesses, governments, and consumers with innovative and reliable solutions. Headquartered in Taiwan, GCC has branch offices in the United States, Europe, and China, with over 100 current and pending worldwide product patents and trademarks, GCC has earned a worldwide reputation for innovation, quality and reliability in the awards & recognition, sign, personalization and manufacturing industries.

*Please refrain from reproducing or distributing this article without obtaining permission from GCC.