Successful Story of Maton Guitar Factory
Maton Guitar Factory is located in Melbourne, Australia. A GCC LaserPro Spirit GLS 80W is installed for laser engraving or cutting customized guitars.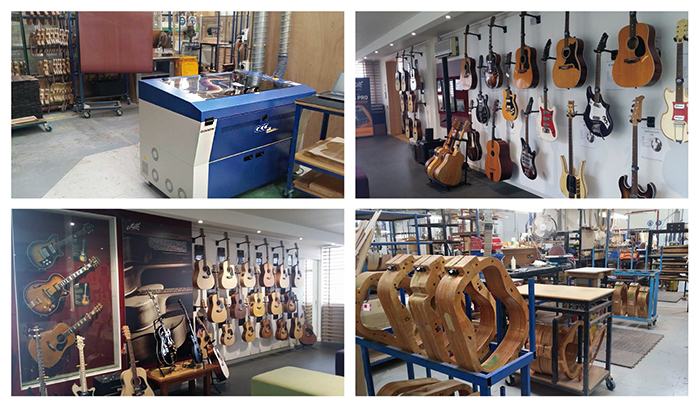 The Guitar was laser cut and engraved by GCC LaserPro GLS80W. The picture is of Slim Dusty who is Icon in Australian History and the guitar goes on display in the Slim Dusty Centre for all to enjoy.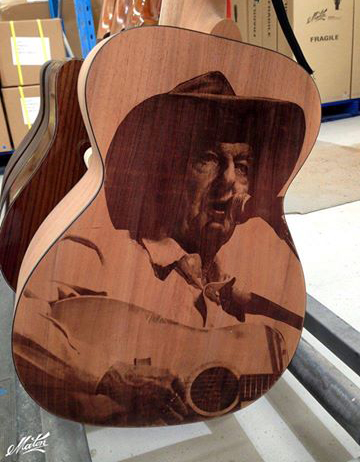 About Maton Guitars
Maton Guitars have been building guitars in Melbourne, Australia since 1946. The Maton name is a derivative of the words "May" and "Tone". Until the mid 1930s an Australian guitar manufacturing industry was virtually nonexistent. Good quality guitars were hard to find and at this time the best guitars came from the U.S.A. Bill May, a Melbourne-born jazz musician, woodwork teacher and luthier decided to change all that. Maton is still a 100% family owned Australian company, now operated by Linda & Neville Kitchen (Bill May's daughter and son in law). Showing great faith in the potential of the company, Bill opened up Australia's first major guitar making facility in Canterbury, Melbourne, in 1949. More than 300 different models were created at the Canterbury factory, a staggering testimony to the creativity of the Maton team from that era. Bill May's importance to the history of Australian music was recently recognised at the Australian Music Association Awards where he was posthumously awarded their highest honour and inducted into the hall of fame. See more Maton Guitar story at http://www.maton.com.au/

If you have your own successful stories with GCC laser machines or any other GCC products, we welcome and encourage you to share them with us. Email your photos/videos and stories at to [email protected] now!

*Please refrain from reproducing or distributing this article without obtaining permission from GCC.