Kare Tasarim Boost the Business with GCC JF-240UV Flatbed Printer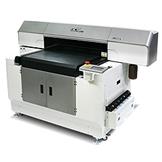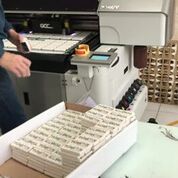 GCC, a global forefront equipment-manufacturing provider in the visual-tech industry, would like to share with you one successful story from one of JF-240 UV printer users from Turkey.
The company name is Kare Tasarim or Karemagnet(1) who is a souvenir and gift provider for all types of business. Kare Tasarim now owns 5 units of JF-240 UV printer due to strong growth of business. An interview with the manager Mr. Bülent Tatlican was held Dec. 9th, 2018 by GCC Europe's Technical manager Mr. Stanley Lin to understand the history of how their business growth.
The company has used Chinese UV printer at the beginning, but there are many technical problems from Chinese UV printer plus printing speed is way too slow. Therefore, Kare Tasarim decided to purchase JF-240 UV printer from GCC dealer LD Makine with better reliability, productivity and quality to cope with the growth of the flooding order all over the world. More importantly, GCC JF240UV can match their materials perfectly on stone, ceramic, polyester, wood plate and magnet in production mode which can finish 60 x 50 cm size printing in 200 seconds. In such high working speed (productivity), the return on investment period for JF-240 UV is so quick that the owner can purchase the next machine on average every 3 to 4 months.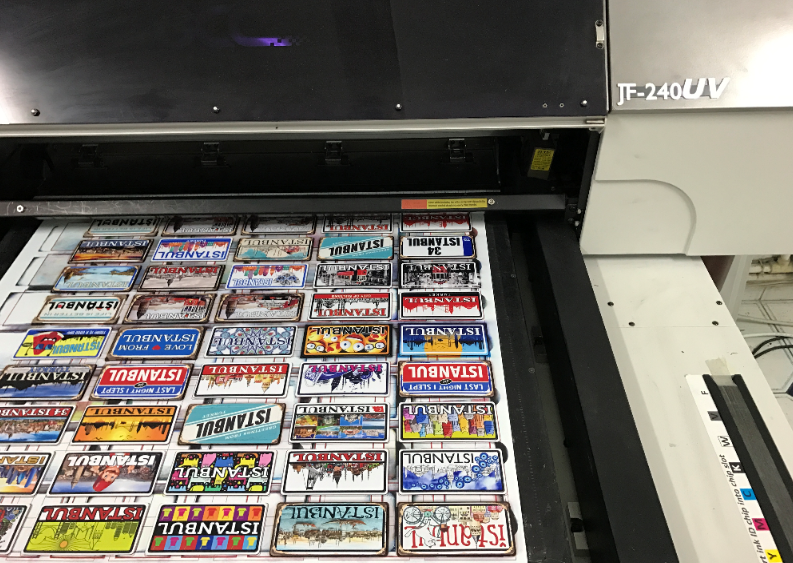 Kare Tasarim purchased their first JF-240UV in May 2017. Till now, they have bought 5 units of JF-240UV in total and double the employees compared to year 2017. The key reason for their success is because the owner has the vision to hire professional designers to make artwork graphic from different culture styles such as history Landmarks, prominent POIs which can easily be identified as the symbol of one country or city such as Eiffel tower and political figure or celebrities. The finished products are tourist souvenirs like magnetic plate, bottle opener, post cards, etc. Most of those souvenirs are exported to the global market especially in Europe.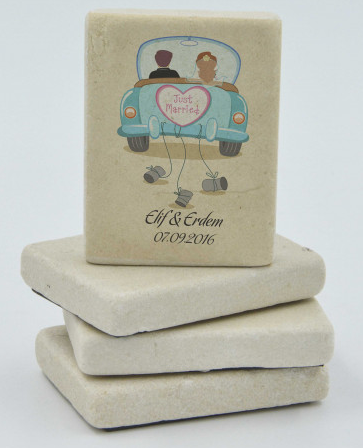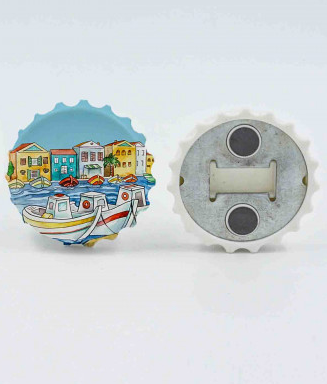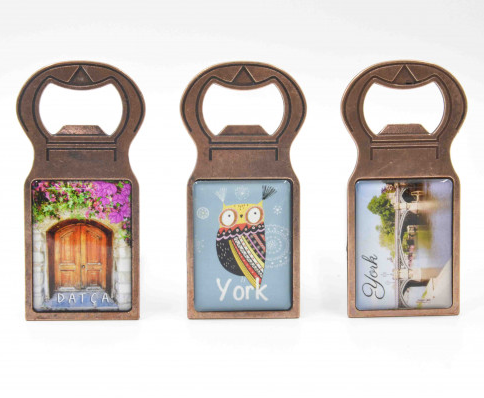 The machine is operated 6 days a week and 8 hours per day. During the peak season, said Mr. Bülent Tatlican, the machine is operated 24 hours a day to satisfy the strong demand.
The company will participate in the show Ambiente at Messe Frankfurt(2) on 8th ~ 12th Feb. 2019, to obtain more business for home deco applications.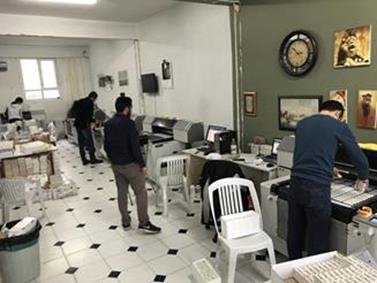 Five JF-240UVs are running continuously at work shop.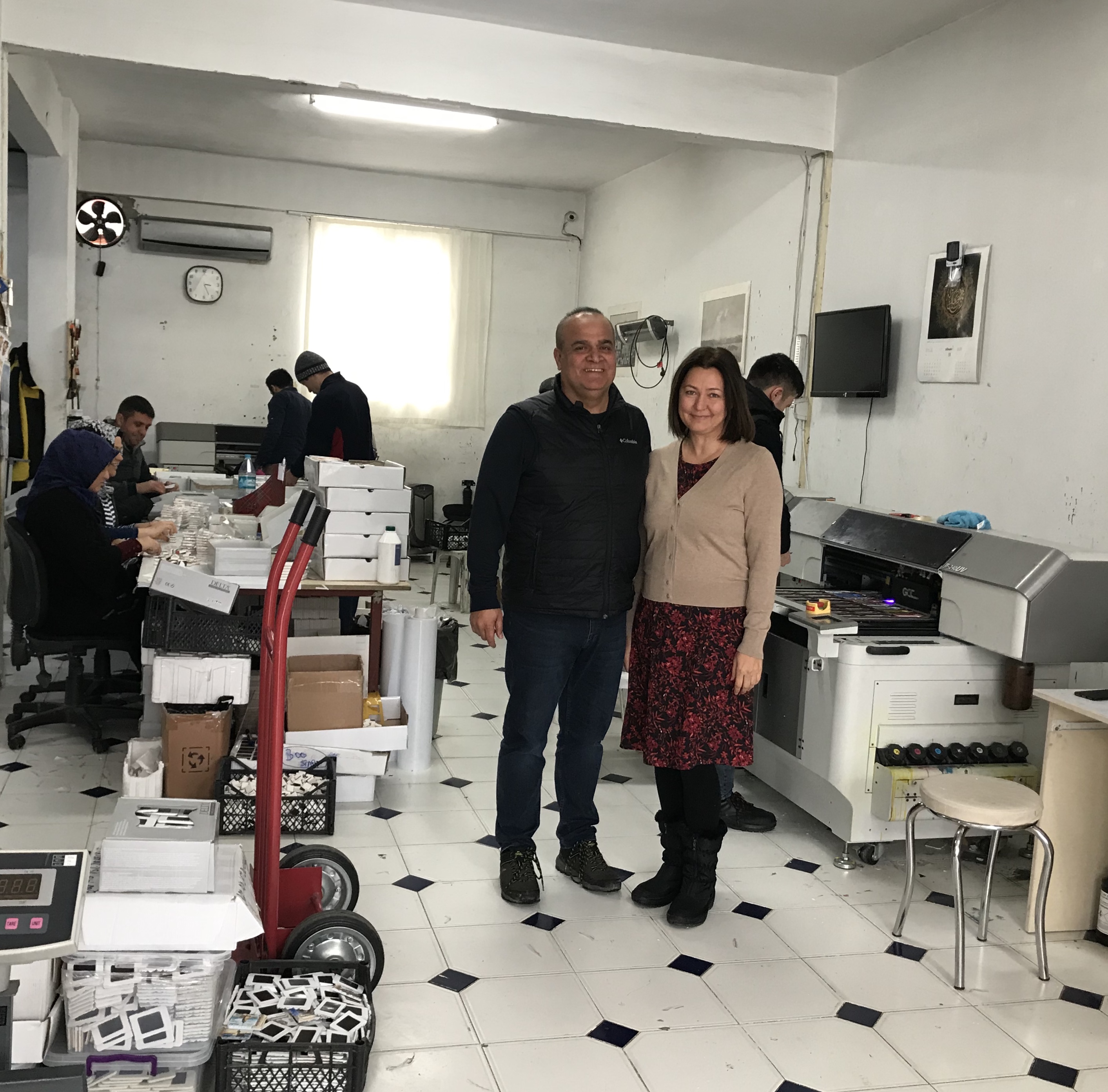 Bülent Tatlican on the left and the owner of Kare Tasarim company on the right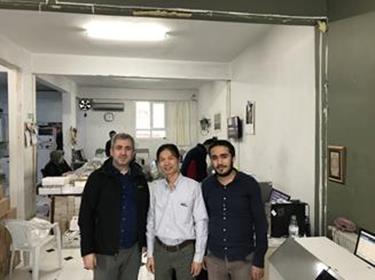 Left Murat, LD Makine, center Stanley, GCC E. and Bülent Tatlican on the right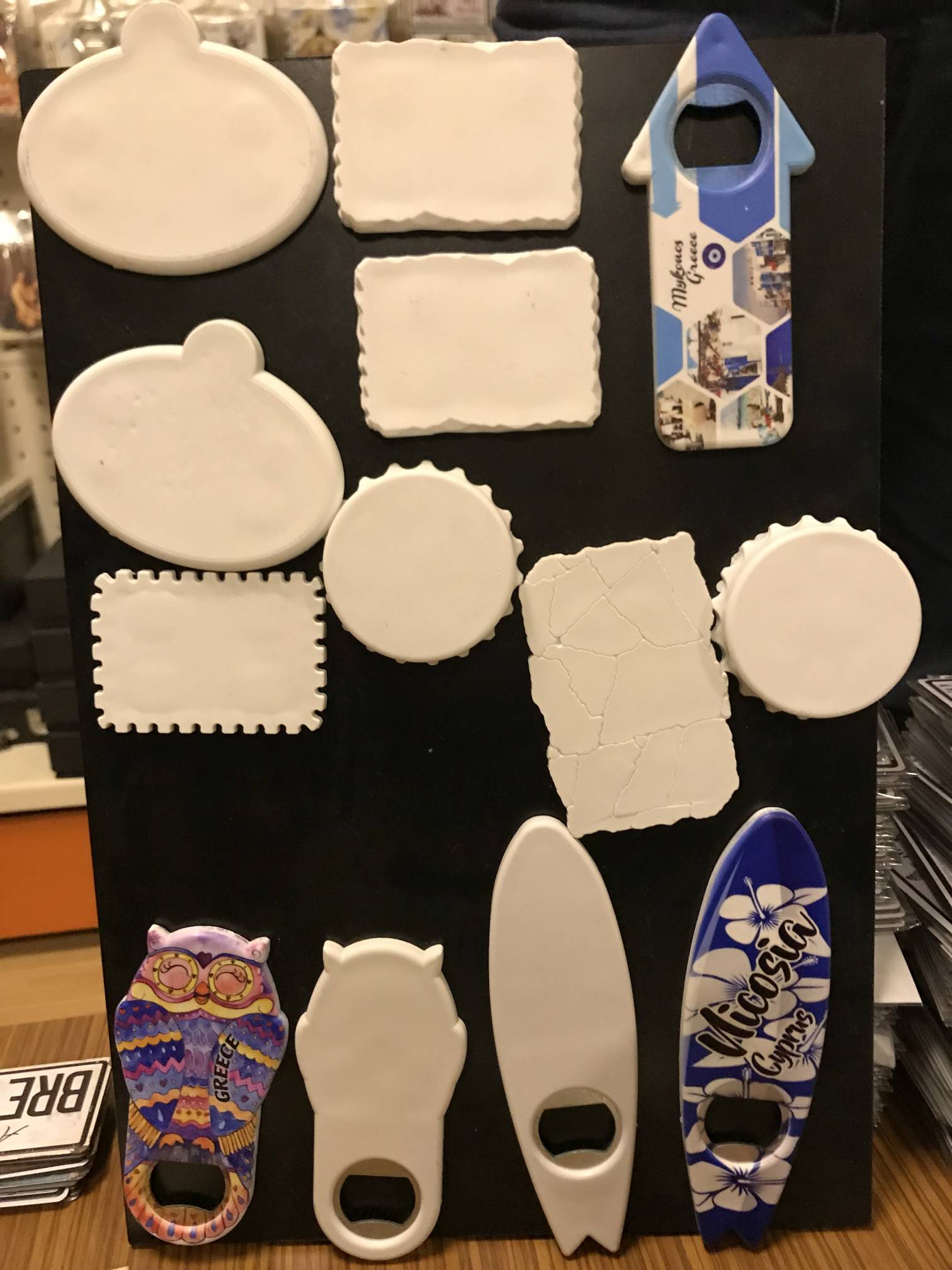 Different shapes of their blank product.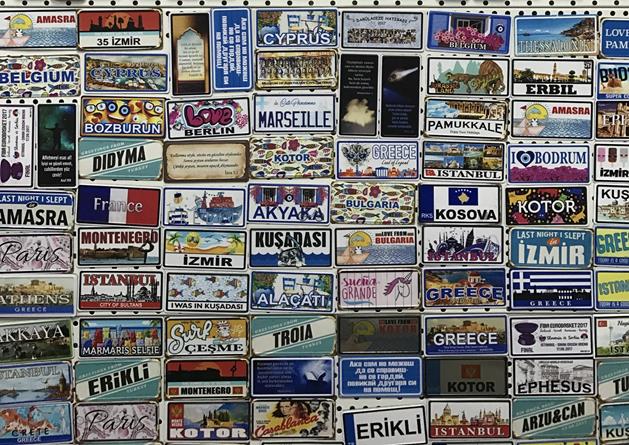 Examples of Art work design and symbol of different identity

GCC---JF-240UV-Successful Stories in Turkey-V1
https://youtu.be/Mw9vS9clY7g

GCC---JF-240UV-Successful Stories in Turkey-V2
https://youtu.be/R8ZxlptCt9I

GCC---JF-240UV-Successful Stories in Turkey-V3
https://youtu.be/xPittIcIH7s

(1)Kare Tasarim Facebook https://www.facebook.com/karemagnet/
(2)Ambiente show at Messe Frankfurt https://ambiente.messefrankfurt.com/frankfurt/en/planning-preparation/exhibition-ground.html

*Please refrain from reproducing or distributing this article without obtaining permission from GCC.